History of Physics: Video Exam and Tutorial - 71 Scientists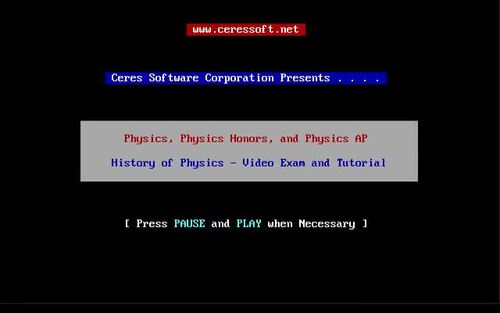 ;
Description
New and motivating video in mp4 format for regular, Honors, and AP Physics students to learn about the 71 most important scientists in the History of Physics, from Democritus to Stephen Hawking. This video shows 71 original and carefully worded questions in high quality MP4 video format, and it can provide about three hours of motivating instruction.
After each question is presented to the students as a multiple choice exercise, the video needs to be paused for one minute, to give time to the students to think and figure out who is the correct scientist being asked. Afterwards, the video will display the correct answer, a short biography of that scientist, and the reasons for being selected one of the greatest physicists in history. This activity presents a good opportunity to practice cooperative learning in the classroom.
This video does a great job in keeping the students engaged and working diligently to the last question. It can become another motivating learning tool. Using this physics video in a computer lab or in a digital projector with an entire class, can be a motivating and engaging experience.
We highly recommend the use of the VLC Media Player to play the mp4 video. VLC is an excellent media player, and it is free. In addition, VLC runs on all versions of Windows, from Windows XP SP3 to the last version of Windows 11. The link to download VLC is https://www.videolan.org/vlc/download-windows.html.
Ceres-Science teacher support: science@ceressoft.net
The links to more physics activities from Ceres-Science are the following:
https://science.ceressoft.net/tpt
https://physicsap.ceressoft.net/
Teaching Duration
3 hours
Report this resource to TPT