Hologram Animation Lesson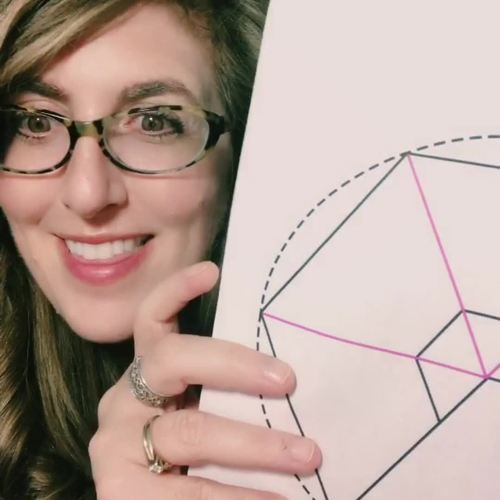 ;
What educators are saying
This was a lot of fun! My students loved to make their ghosts appear! I thought this was a very unique product on here! I highly recommend it! Make sure you have a transparency though!
This was fun to use with our coding unit around Halloween time. We had a dark room to view the hologram's and it worked beautifully!
Description
This detailed lesson leads you through all the steps of creating a custom spooky hologram animation using the Do Ink Animation and Drawing app on the iPad.
It also provides the template and directions for making the viewer.
This holographic effect is created by reflection in a prism. The simple ghostly animation is made once, duplicated, then rotated to face the center of the iPad screen. The ghost appears to lift from the iPad when viewed through the viewer. I used a sheet of plastic transparency (think: old overhead projector transparency).
I was able to do this lesson in 45 minutes if I had pre-made a class set of viewers. Otherwise, allow for an hour.
I designed the lesson for 4th graders, but my 2nd graders heard about it and begged to give it a try. They nailed it too.
This lesson includes:
Step-by-step directions with illustrations & videos
A Step-by-step handout to print and give to students
A printable template for the viewer
A video tutorial of every iPad step
A video of students experiencing the holographic effect
THREE pre-made Do Ink files to download and test the effect
A bonus spooky Halloween Story
What you'll need:
iPads
Do Ink Drawing and Animation App
Sheet of plastic (like overhead transparencies)
Scissors
Clear tap
Print my template
Concepts this lesson explores:
Holographic Effect
Prism
Reflection
Duplication
Rotation
Rotational Symmetry
Flipbook Animation
Learn more about this resource from my newsletter.
View my other Halloween Art Related ideas here.
Explore my other Transdigital Lessons here.
Need a way to advocate for iPads for your teaching space?
Share my Creating on iPads page with your administration.
Explore all my FUGLEFUN STEAM ART, SEL, and LEGO lessons and GAMES in this convenient index: bit.ly/fuglefunstoreindex
Report this resource to TPT
Standards
to see state-specific standards (only available in the US).
Classify two-dimensional figures based on the presence or absence of parallel or perpendicular lines, or the presence or absence of angles of a specified size. Recognize right triangles as a category, and identify right triangles.
Recognize a line of symmetry for a two-dimensional figure as a line across the figure such that the figure can be folded along the line into matching parts. Identify line-symmetric figures and draw lines of symmetry.
Define a simple design problem reflecting a need or a want that includes specified criteria for success and constraints on materials, time, or cost.
Develop and use a model to describe that waves are reflected, absorbed, or transmitted through various materials. Emphasis is on both light and mechanical waves. Examples of models could include drawings, simulations, and written descriptions. Assessment is limited to qualitative applications pertaining to light and mechanical waves.