Iditarod Race Unit Sled Dogs Alaska Activities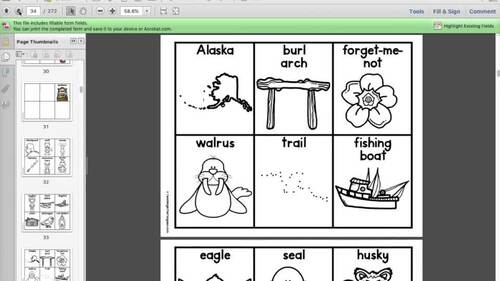 ;
What educators are saying
Great addition to our Iditarod unit. Students loved researching and learning fun facts about sled dogs.
my class was so into the Iditarod and this unit helped me get them engaged! I can't wait to use it again.
Description
Iditarod Race Unit Sled Dogs Alaska Activities are the perfect lesson plans for the Alaska dogsled race, tracking mushers, Iditaread or even as book companions for Balto, Stone Fox, Akiak, Togo or Woodsong. With over 250 pages, there is a lot to choose from!
Included in this comprehensive Iditarod Unit Sled Dogs Alaska Activities for the Classroom you will find:
Husky Sled Dog Craft
Musher Iditarod Craft (boy and girl options)
Editable Award
Race Tracking Sheets
Musher trading cards (mushers and dogs)
Flip Books (3 different flip book options)
Husky and Alaska themed literacy activities
Husky and Alaska themed math activities
Adopt-a-Dog Journal writing pages
Husky signs, musher signs, wood signs
Husky bookmarks
Slideshow about dog sledding
All About Alaska editable flipbook (people, facts, state symbols)
Alaska bulletin board printable graphics (musher, husky, moose, trees, cabins, wood frames, etc.)
Iditarod® is a registered trademark of their respective holder. Use of this term does not imply any affiliation, sponsorship with or endorsement.
All rights reserved © Teaching in the Tongass
Report this resource to TPT