Imaginary Numbers Digital Activity for Google Drive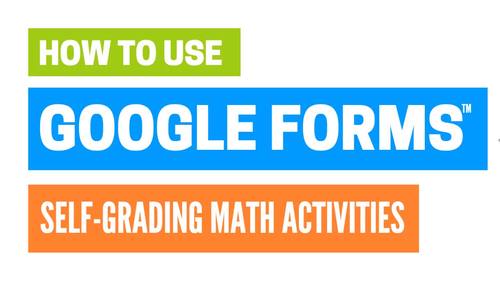 ;
PDF

Google Apps™

Internet Activities
Includes Google Apps™
The Teacher-Author indicated this resource includes assets from Google Workspace (e.g. docs, slides, etc.).
Description
Want an easy way to help your students practice working with imaginary numbers? This is a digital activity designed in Google Forms. The activity includes 20 problems and will be graded automatically! Students must be able to simplify the square root of a negative number; add, subtract, multiply and divide with imaginary numbers; and simplify powers of i. Includes multiple-choice and fill-in-the-blank questions.
This activity is great to use in the classroom or with distance learning!
This is an editable activity. You can add questions of your own to the activity or delete any problems you do not want to use. You can also change the answer type if desired (short answer, multiple-choice, etc.) or switch the order of the questions. It is set up as a Google Quiz and is self-grading! You can change the settings if you want to adjust the point values, when students can see their grade, and if you would like students to see the correct answers after submitting.
After you purchase the activity, you will receive a pdf with instructions on how to copy the activity to your Google Drive and how to share with students. You and your students must have a free Google account in order to access the activity. This activity can be shared with students through email, a link, Google Classroom, Moodle, etc. Although this activity can be printed from Google Drive, a printed copy of this activity is not included in the download. The download is a PDF instruction sheet with a link to the digital activity.
You may also be interested in:
Intro to Complex Numbers Speed Dating Activity
Adding and Subtracting Complex Numbers Activity for Google
Dividing Complex Numbers Boom Cards
© 2019 Kate's Math Lessons. All rights reserved. This purchase is for one teacher only. This resource is not to be shared without purchasing the proper number of licenses. Kate's Math Lessons is an independent company and is not affiliated with or endorsed by Google Inc.
Report this resource to TPT