Individual PE equipment challenges - Task cards for sport skill development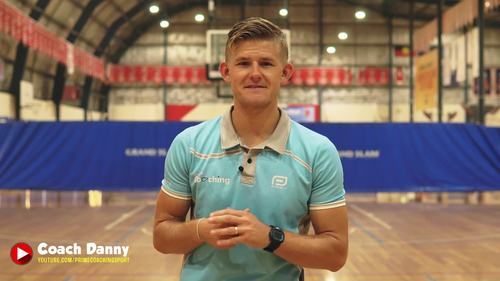 ;
Also included in
› Over 100 fun, challenging PE activities for elementary grades - Great for developing agility, strength, balance, whole-body control and moreWhy do I need this bundle?It can be overwhelming try to find appropriate PE activities - This bundle is a fantastic collection for you to choose activities fr

Price $22.50

Original Price $29.99

Save $7.49

I've put together a bundle of all the resources I've made so far, available here so you can purchase everything in one go with big savings! AND, when I add new resources to this bundle, you have access to them for free, without any additional purchases needed!In this bundle you'll get:(Grades K-3)•

Price $250.00

Original Price $278.67

Save $28.67
Description
› 42 exciting & challenging printable P.E task cards for individual practice and development of balance, co-ordination, whole-body control, and strength for sport - For elementary grades.
Who is this awesome pack for?
This fun collection of activities is ideal for all elementary-grade teachers to use, as a core part of their P.E program. With minimal setup required, your students will learn to practice at their own pace through these unique ideas.
1. 42 fun, high-quality printable task cards
Simply print out the cards (in A5 or A6) and gather the equipment needed. You can setup the tasks in a circuit format (where students work for 2-3 minutes before rotating round), or even as a fun 'roulette challenge wheel' style where they spin a pencil to select a task (clear instructions included to help setup) - All can be done in your gym hall, playground, or out on the field.
There are 7 types of different equipment you'll be needing, each with 6 specifically designed activity challenges to complete:
› Hoop
Around the clock • Backspins • Backwards walking • Hoop rolls • Jump turns • Spin & jump in
› Noodle
1 finger balance • Balance beam • End catching • Long jumps • Noodle skips • Side jumps
› High-bounce ball
Bounce through legs • Bounce under legs • Clap & catch • Foot bouncing • Jump catching • Off the wall
› Spot markers
Backward lillipads • Crab turns • Criss-crosses • Long hops • North East South West • Ski hops
› Bean bag
Flick ups • Head balancing • Knee taps • Neck catching • Through the legs • Touch the ground
› Agility ladder
4-step in & out • Frog jumps • Hip twists • Run & jump far • Tip-toe balancing • Wide & narrow
› Exercise ball
Body part balances • Bounce to catch • Hand walk-outs • Knees to chest • Sit & catch • Wall sit
2. Online video demonstration support
Each challenge has an instructional video that you'll receive exclusive access to (via YouTube). You can also watch these with your students and use them for reference on the iPad throughout the lessons for further clarification - So your students will know exactly what they need to be aiming for!
If they can get hold of the equipment, they can even practice the tasks from home in their backyards!
3. Bonus posters
I've also included larger printable posters showing the different tasks they can try for each equipment piece - You can put these up around the gym hall, or even outside on the playground, for the students to challenge themselves during recess!
This pack will not disappoint, as you'll be prepped with tons of tasks for your students to develop their balance, co-ordination, whole-body control, and strength for sports.
——
Prime Coaching is always striving to give you more than just the resource itself – You won't find other activity challenges complete with supporting videos. I aim to provide you with professional sports-coach level resources that are so easy to teach and implement at your school as a teacher. Make sure you check out my other resources below:
Grade K-3 PE resources:
› Agility, Balance & Co-ordination fundamentals pack: 60+ tasks and activities to develop agility, balance & co-ordination
› Complete Kindergarten PE Sport Skills Games pack: Over 100 PE group games, skills, drills, challenges, and lesson ideas
pack: 60 skill stations
› Rapid Relay Races pack: 25 thrilling, easy to set up challenging team races
› Gymnastic Stations pack: A complete unit with over 60 activities
› Warming up & Stretching task cards: 41 warming up & stretching exercise cards
Grade 3-6 PE resources:
› PE Team Games pack: 21 thrilling whole-class team games
› Basketball Unit pack: Coach-grade complete basketball unit
› PE Skill Stations pack › 50 fun sport activities for pairs
› Soccer lessons pack – Coach-grade complete soccer unit
› Volleyball unit - Coach-grade complete volleyball unit
› Gymnastic stations pack - A complete unit with over 60 activities
› Learn Math through Sport (Grade 3) - 5 integrative PE lessons that include the key math subjects - Complete with worksheets, score sheets, and 'how-to-play' videos.
• Check out my blog for loads of FREE drills, games, and instructional content on teaching PE!
• You can download the free Prime Coaching APP, where you can get extra access to video courses HERE!
• My NEW Youtube channel has weekly videos for simple ideas, drills + skills to support you to teach, and for your students to see, click HERE to check it out!
Any questions and further support at danny@primecoachingsport.com
Report this resource to TPT