Interactive Notebook Templates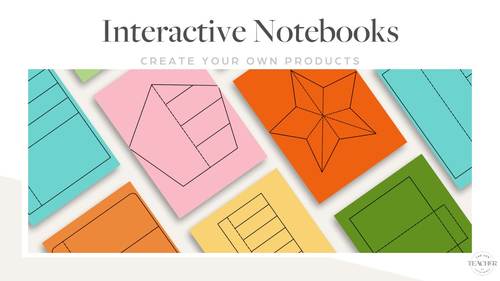 ;
Description
Use your Interactive notebook templates to create interactive teaching ideas for your small business. Appropriate as an interactive notebook template for high school, grade school, and primary students. Use the CEO Teacher® Tools to create your own interactive notebook products.
Why create interactive notebook templates for your audience? You can help your audience allow students to organize and synthesize their thoughts, learn in a hands-on manner, and best of all integrate learning when done right.
This interactive notebook template pack allows you to create a multitude of products for commercial use, just by grabbing the templates and adding your audience-leveled content.
What's included in the
20 images to be used to create your own interactive notebook templates for math, interactive reading examples, flipbook template printable products, flipbook templates in PowerPoint, and more...
Want to learn more about how to create Interactive notebooks? How to Use Interactive Writing Notebooksand Creating Interactive Notebooks for Social Studies
LET'S CONNECT
Report this resource to TPT