Interactive Read Aloud Activities & Book Companion RL3.2 3.3 3.4 3.6 3.7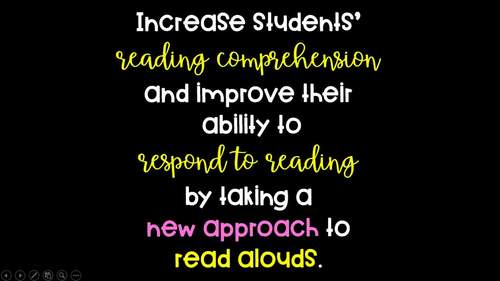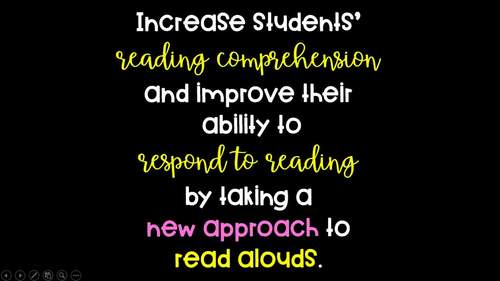 Products in this Bundle (5)
Increase student engagement and depth of knowledge during interactive read alouds with Think, Jot, Share booklets. This resource makes it easy for you to plan, implement, and manage your standards-based read aloud focus using the rigorous questions provided. Using correlating pages for the student

Increase student engagement and depth of knowledge during interactive read alouds with Think, Jot, Share booklets. This resource makes it easy for you to plan, implement, and manage your standards-based read aloud focus using the rigorous questions provided. Using correlating pages for the student

Increase student engagement and depth of knowledge during interactive read alouds with Think, Jot, Share booklets. This resource makes it easy for you to plan, implement, and manage your standards-based read aloud focus using the rigorous questions provided. Using correlating pages for the student

Increase student engagement and depth of knowledge during interactive read alouds with Think, Jot, Share booklets. This resource makes it easy for you to plan, implement, and manage your standards-based read aloud focus using the rigorous questions provided. Using correlating pages for the student

Increase student engagement and depth of knowledge during interactive read alouds with Think, Jot, Share booklets. This resource makes it easy for you to plan, implement, and manage your standards-based read aloud focus using the rigorous questions provided. Using correlating pages for the student
Bundle Description
Increase student engagement during interactive read alouds with Think, Jot, Share booklets. This resource makes it easy for you to plan, implement, and manage your standards-based focus using the rigorous questions provided. Printing correlating pages for the student booklet requires mandatory engagement of ALL students as they think, jot, and share their thoughts throughout the read aloud. Just select the questions, print, and go. Mark your read aloud book with pre-printed sticky notes or bookmarks (your choice) and you're ready for your read aloud lesson. You can also repurpose the read aloud for another lesson using other questions with a different standard focus. These booklets are also wonderful for formative assessments to help plan further instruction accordingly. In addition to the questioning guide, student booklets, and guides for planning, implementing, and managing, this resource includes a variety of comprehension activities that target recounting & sequencing the story, character analysis, cause and effect, vocabulary, point of view / perspective, and determining the central message of the story.
Can be used for 3rd, 4th, or 5th grade students.
Think, Jot, Share procedure poster is included.
Titles included:
(added 7/17/19)
More to come...
(Currently working on
Each resource in this bundle includes:
User guides for planning, implementing, and managing interactive read aloud booklet and lesson
Questioning guide for planning focus with regard to standards (read aloud story can be repurposed for other lessons with a different focus standard)
Sticky notes template for printing
Read aloud questions- organized by standards in sticky note format or bookmark format
Correlating student booklet pages for your read aloud focus
Procedures poster for Think, Jot, Share
Vocabulary cards with images and definitions (can be used for display or as a matching activity for students)
Standards-based extension activities for centers, partner, guided group, or independent practice:
✐ Story Sequencing
✐ Character Analysis Activities
✐ Theme and Message
✐ Point of View Sort
✐ Vocabulary Activity (application of words)
☕ Answer Keys for activities are included
Note: There will be more titles added to this bundle, therefore this can be considered a growing bundle. This bundle is priced at 20% off the titles that are currently included. If you purchase this bundle before other titles are added, they will be made available to you for free. However, I cannot commit to giving a timeline as to when titles will be added since I teach full time. I create when I can, but my time is dedicated to teaching my students.
Needing more standards-based resources? Get your students on their path to growth in reading. Click on the links below for some awesome resources to strengthen your reading curriculum and instruction...
RL3.2, 4.2 & 5.2~ Theme and Message in Literature
RL3.6, 4.6 & 5.6~ Point of View and Perspective
RL2.3~ Character Response to Events & Challenges
RL3.3~ Character Traits, Feelings & Motives
RL4.3~ Characters, Settings, & Events in Literature
Report this Resource to TpT