Johnny Appleseed For Older Kids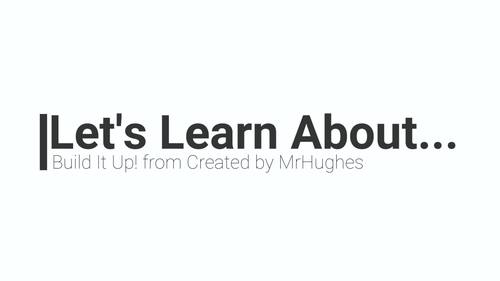 ;
Description
This set of BUILD IT UP! focuses on John Chapman, also known as Johnny Appleseed. Not only will your students learn the FACTS about this famous American, but they will also enjoy the puzzle format it uses.
Build It Up! (formerly sold as Order Up!) is an interactive learning resource that requires students to order their problems on the page based on the answers to each problem they solve. And, because it is self-checking, students can work independently allowing you the opportunity to work with small groups or one-on-one with students who need extra support!
This set will make the perfect preassessment, assessment, centers, or review tool.
BUILD IT UP! Strips Sheet (answer key/center use and student version)
Work Mat
Teacher Directions and Suggestions
Answer Key
Take Build It Up! for a TEST DRIVE. Click >>HERE<< to download a FREE set to try. I am confident you will be back for more! :)
We have over 150 BUILD IT UP! sets! Click >>HERE<<! We have MATH, LANGUAGE ARTS, SCIENCE, SOCIAL STUDIES, and HOLIDAY versions!
Q-Do you sell Build It Up! Bundles?
A- Why yes, yes we do have money-savings bundles available! Click >>HERE<< to learn more!
Q- Do you sell Custom Bundles that allow me to choose from mixed topics/subjects?
A- Yes- you can select 10 sets you want and save at the same time! Click >>HERE<< to learn more.
Happy Solving and Ordering-
John, Created by MrHughes
Carolyn W. said:
"I had never seen [Build It Up!] before. I loved it. Thank you for sharing!" ⭐⭐⭐⭐⭐
Jennifer P. said:
"My students loved this!" ⭐⭐⭐⭐⭐
Carrie S. said:
"Unique way to check for comprehension." ⭐⭐⭐⭐⭐
© Created by MrHughes. Use for a single classroom and/or teacher. Additional copies must be purchased if you plan to share them with other teachers. No part of this resource may be posted on a blog (personal or commercial), webpage/site, server, or other location that is accessible by multiple people. Violations of this notice are subject to the penalties of the Digital Millennium Copyright Act (DMCA).
Report this resource to TPT