Juneteenth Readers Theater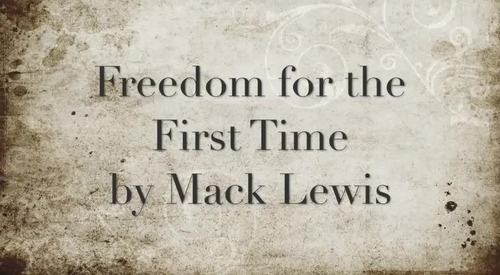 ;
Easel Activity Included
This resource includes a ready-to-use interactive activity students can complete on any device. 
Easel by TPT is free to use!
Learn more
.
Description
Perfect for celebrating Juneteenth! Based on actual slave narratives, Freedom for the First Time is historically-accurate, kid-friendly, and comes embedded with discussion prompts and historic photos. It's the narrative of ten-year old Tyree during the Civil War. Tyree believes whatever her masters say. But when Tyree's brother, Sweet Walter, arrives with a band of Union soldiers to tell her the war is over, she and her family experience their day of Jubilee, the day they know freedom for the first time. Pair it with Days of Jubilee, Patricia and Frederick McKissack's exceptional non-fiction book about the end of the Civil War, or try creating a podcast performance or stage play. (Watch the video preview to catch a glimpse of what the Baker Montessori School in Houston did with the script! See their full version at ReadAloudPlays.com).
Because the story deals with sensitive issues, be sure to download the free preview--a watermarked, non-reproducible version of the entire play. Parts for 8 to 11 students plus extras, depending upon your casting needs. Use it with students in grades 4 through 8 to improve fluency, build comprehension, and inspire interest in American History! Also look for the free Google Forms comprehension quiz, elsewhere in my store. Thanks!
Report this resource to TPT
Standards
to see state-specific standards (only available in the US).
Cite textual evidence to support analysis of what the text says explicitly as well as inferences drawn from the text.
Determine a theme or central idea of a text and how it is conveyed through particular details; provide a summary of the text distinct from personal opinions or judgments.
Describe how a particular story's or drama's plot unfolds in a series of episodes as well as how the characters respond or change as the plot moves toward a resolution.
Determine the meaning of words and phrases as they are used in a text, including figurative and connotative meanings; analyze the impact of a specific word choice on meaning and tone.
Analyze how a particular sentence, chapter, scene, or stanza fits into the overall structure of a text and contributes to the development of the theme, setting, or plot.