Kindergarten, 1st Grade, 2nd Grade Math Phonics Activities Puzzle Mats Bundle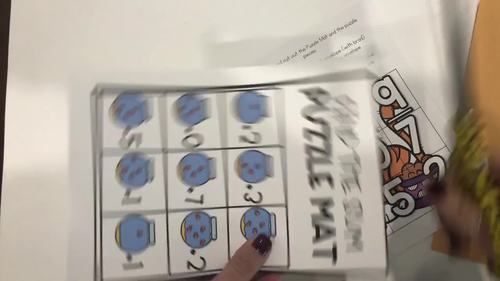 ;
What educators are saying
My students loving doing puzzles! This helps me assess them on their learning and they are enjoying a game! It's a win! win!
This resource is perfect for my puzzle-loving kids! They can work on different phonics and math concepts in a fun, hands-on way! Thank you!
Products in this Bundle (20)
showing 1-5 of 20 products
Description
This Puzzle Mats PHONICS AND MATH BUNDLE is packed with Puzzle Mats that are a fun, interactive, and low prep way to reinforce decoding, phonics skills, and math skills all while putting a puzzle together!  
Skills included in THE PUZZLE MATS BUNDLE:
Alphabet and Letter Identification
CVCC Words (final blends and double consonants)
Long Vowels (cvce and vowel pairs)
What are Puzzle Mats?
Puzzle Mats are just that - a puzzle! Students build a puzzle by placing the matching word puzzle piece on top of the matching picture. The goal for this activity is to identify the correct word and picture to reveal the mystery puzzle picture. 
Puzzle Mats can be used for: 
-Word Work Stations
-Morning Work
-Early Finishers
-Enrichment
-Intervention
-Home Connection
-Incentive
How to set up Puzzle Mats?
Glue the Puzzle Mat onto a 6x9 manila envelope and store the puzzle pieces inside the envelope. Store the envelopes in a bucket or station area for students to easily access during stations, or in your small group area. 
Michelle Hudgeons - Smitten With First
Please know that by purchasing this resource you are purchasing the rights to use these activities in a single classroom. If you plan to share this resource with other teachers, additional license(s) will need to be purchased. 
Keywords: first grade phonics, first grade math, kindergarten phonics, kindergarten math, math activities, phonics activities, second grade phonics, second grade math, word work activities, phonics intervention, math intervention, phonics, math, first grade, kindergarten, second grade
Report this resource to TPT