Kindergarten Math Worksheets Addition Subtraction Place Value Shapes Boom Cards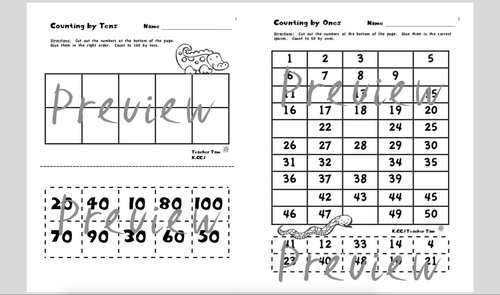 ;
Easel Activity Included
This resource includes a ready-to-use interactive activity students can complete on any device. 
Easel by TPT is free to use!
Learn more
.
Compatible with Digital Devices
The Teacher-Author has indicated that this resource can be used for device-based learning.
What educators are saying
My kindergarten daughter has enjoyed using these math worksheets! There is a great variety of cut & paste math activities in this pack. Love! Thank you!
A great resource to use as an extension of our instruction! Thank you for taking your time to make something so beneficial!
Also included in
This HUGE BUNDLE of math and literacy resources for the first week of kindergarten is just what you need to start the year off right! It contains 20 ready-to-use math and literacy resources at a discount of 20%. That's over 1000 pages of resources just right for kindergarten! Just print, laminate, a

Price $66.22

Original Price $82.77

Save $16.55

This kindergarten math BUNDLE includes 6 Common Core based cut-and-glue workbooks! That's over 200 hands-on kindergarten math pages! It is perfect for a hands-on review of each CCSS. Each workbook covers ALL 22 of the standards for kindergarten math. They cover counting, base ten, geometry, additio

Price $20.00

Original Price $27.50

Save $7.50
Description
This zip file contains 3 resources: a 52-page, no prep kindergarten math workbook, an Easel version of the workbook***, and a 35-card deck of digital Boom Cards™. The set covers all 22 of the Common Core Standards for kindergarten math. The printables cover addition, subtraction, place value, word problems, shapes, measurement, and more! This comprehensive math workbook would make an excellent supplement to any math program. The print and go pages are perfect to leave for a substitute, too! :)
This set of worksheets covers ALL 22 of the CCSS in kindergarten math! Each individual standard is represented by 2 or more workbook pages.
THIS SET NOW INCLUDES DIGITAL BOOM CARDS™!
**********CLICK HERE TO PLAY A PREVIEW!**********
Your littles will love finding the missing numbers in this deck! This set comes with 2 types of cards. On one type of card, students will drag and drop 4 missing numbers into a portion of the 100 chart. For the other type of card, students will click on the missing number in a list of 5 numbers. This deck includes some fun animal sounds! Students can also click on the sound icons to hear the directions.
This deck addresses the following CCSS for kindergarten math: K.CC.A.1, K.CC.A.2, and K.CC.A.3.
*****READ MORE ABOUT BOOM CARDS™: Boom Cards are self-grading, DIGITAL resources. They live in the cloud. They can't be printed. They play on most modern browsers, Android, iPads, iPhones, and Kindle Fires. You open a Boom Learning℠ account to play them (to protect the children). Create Fast Play pins to assign your Boom Cards to students.
Boom Learning℠ also has premium accounts. Premium accounts offer advanced assignment tools, individual and whole class performance tracking, and more. If you are a new Boom Learning customer, when you redeem your Boom Cards purchase you get 90-day free trial of a premium account. When your trial ends, you can renew or move to a free account. You may upgrade, downgrade or cancel at any time. Free accounts use purchased Boom Cards with Fast Play pins.
***Did you know??? You can use Boom Cards in Google Classroom™! Just CLICK HERE to find out how!
Boom Learning℠ and Boom Cards™ are the trademarks of Boom Learning Inc. Used
with permission.
Save $ when you buy this product as part of a BUNDLE!
BUY THE COMBO PACK and save $! Click here to take a look!
This product includes the following pages:
*Count by tens
*Counting to 100 by ones (2 pages)
*Counting on (3 pages)
*Counting blocks (2 pages)
*Counting animals ( numbers less than 10)
*Counting to 12
*Counting from 10 to 20
*Adding 1 more (2 pages)
*Drawing circles (2 pages)
*Equal amounts
*Greater than and less than (4 pages)
*Addition (2 pages)
*Subtraction (2 pages)
*Addition word problems (2 pages)
*Subtraction word problems (2 pages)
*More than one way to add (2 pages)
*Making 10 (3 pages)
*Adding within 5 (2 pages)
*Subtracting within 5 (2 pages)
*Tens and ones (2 pages, place value)
*Sorting (3 pages)
*Sorting shapes
*Shapes (6 pages)
*Comparing shapes (1 page of 2D shapes and 1 page of 3D shapes)
Credits for cover pic: Educlips, Hidesy's Clipart, and KB3 Teach
***The Easel version now includes some moveable clipart by Educlips, Binky's Clipart, and Teacher Gems.
Report this resource to TPT
Standards
to see state-specific standards (only available in the US).
Count to 100 by ones and by tens.
Count forward beginning from a given number within the known sequence (instead of having to begin at 1).
Write numbers from 0 to 20. Represent a number of objects with a written numeral 0-20 (with 0 representing a count of no objects).
Understand the relationship between numbers and quantities; connect counting to cardinality.
Count to answer "how many?" questions about as many as 20 things arranged in a line, a rectangular array, or a circle, or as many as 10 things in a scattered configuration; given a number from 1-20, count out that many objects.