Labor Day Activities - Labor Day Reading - US History - Digital Available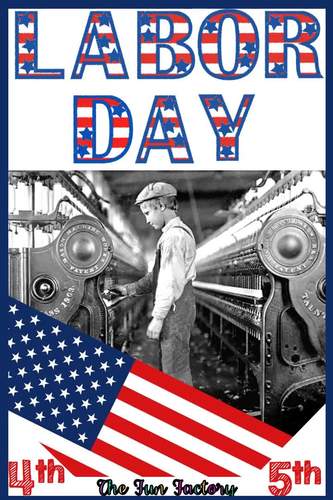 ;
Also included in
American History U.S. History Bundle for 3rd, 4th, 5th, and even some 6th grades! Save MORE THAN 30% when you buy this awesome bundle of 484 + pages, consisting of 18 different resources. See individual resources for previews and descriptions. Teachers are saying:"This is an incredible resource. M

Price $32.00

Original Price $59.00

Save $27.00

These Google Slides ™ for Labor Day will make Distance Learning easier while helping your students understand why we celebrate Labor Day. This resource includes both the digital Google™ version AND the PRINTABLE version. The non-fiction informational book and activities are designed to provide basic

Price $3.99

Original Price $8.00

Save $4.01
Report this resource to TPT
Standards
to see state-specific standards (only available in the US).
Ask and answer questions to demonstrate understanding of a text, referring explicitly to the text as the basis for the answers.
Distinguish their own point of view from that of the author of a text.
Use information gained from illustrations (e.g., maps, photographs) and the words in a text to demonstrate understanding of the text (e.g., where, when, why, and how key events occur).
Determine the main idea of a text and explain how it is supported by key details; summarize the text.
Explain events, procedures, ideas, or concepts in a historical, scientific, or technical text, including what happened and why, based on specific information in the text.