Learning English Alphabet Winter Literacy Centers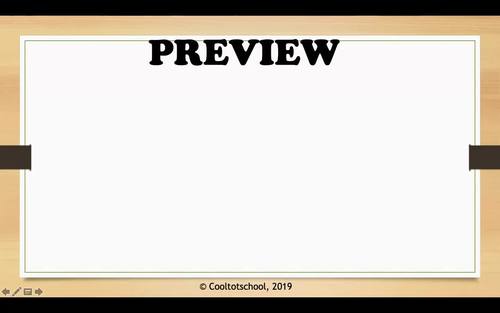 ;
Also included in
Seasonal Bundle Alphabet Learning Center for Preschool and Kindergarten.4 seasons - Spring, Summer, Autumn and Winter - 4 packs with Alphabet Learning activities and games for kids.1 pack - 16 activities and games => 4 packs = more than 60 activities and games through the year.Standards: 4.A.ECf

Price $12.00

Original Price $18.00

Save $6.00
Description
Winter English Alphabet Learning Literacy Centers are Play-based English learning activities for little students.
What's included in This Resource Fun winter learning activities and games for recognition, sorting, matching, and searching letters!
- Letters/numbers sorting activities
- Uppercase/lowercase sorting activities
- ABC Clothespin matching game
- ABC Searching games
- Letters matching games
- Alphabet A-Z
⭐️ If you liked this product, please leave feedback ⭐️
$$ Save with Bundle$$ Winter Alphabet is a part of the Seasonal Bundle "Alphabet learning center" for Preschool and Kindergarten.
Standards:
4.A.ECf Differentiate letters from numerals. 4.B.ECa With teacher assistance, recite the alphabet.
4.B.ECb Recognize and name some upper/lowercase letters of the alphabet, especially those in own name.
4.B.ECc With teacher assistance, match some upper/lowercase letters of the alphabet. CCSS.RF.K.1d
FOLLOW ALONG
Click the Green ★ to follow my store and get notifications of new product launches and freebies!
EARN TPT CREDIT!
I hope you love your activity pack!
Did you know that you can receive credit toward future TpT purchases by reviewing this product?
Take a moment to leave a review on the product page or click "My Account" --> "My Purchases."
JOIN ME!
Follow me on Instagram
Would you like to receive notifications for my newly released packets and upcoming sale? Be sure to FOLLOW ME here on TPT!
*Если вы предпочитаете учебные материалы на русском языке, напишите мне, и я добавлю описание на русском языке, чтобы вам было еще комфортнее.
Questions? Please email me at cooltotschool@gmail.com
If you notice any errors, please email me before leaving negative feedback. My email address is located on the credits page. Thank you so much!
Not ready to download? Be sure to pin it and save it for later! 
⭐️ Thank you so much for visiting my shop!
Report this resource to TPT
Standards
to see state-specific standards (only available in the US).
Recognize and name all upper- and lowercase letters of the alphabet.