Let's Look Inside the Earth - Earthquake Investigation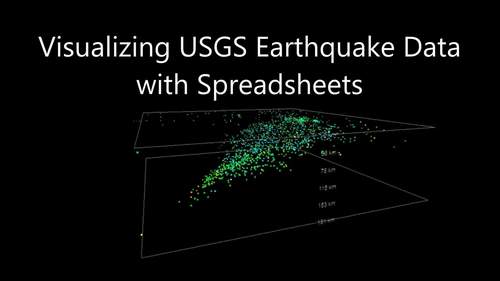 ;
Description
In this NGSS-aligned investigation students will analyze USGS seismology data in the classroom using spreadsheets and scatter plots to look for patterns and structure in the Earth's crust. Before analyzing data, students will learn about the methods scientists use to gather seismic data. They will explore plate tectonics, plate boundaries, and volcanoes using Google Earth. The teacher will provide demonstrations on the types of faults and how earthquakes propagate and travel through the earth.
Answer Key
Included with rubric
Report this resource to TPT
Standards
to see state-specific standards (only available in the US).
Analyze and interpret data on the distribution of fossils and rocks, continental shapes, and seafloor structures to provide evidence of the past plate motions. Examples of data include similarities of rock and fossil types on different continents, the shapes of the continents (including continental shelves), and the locations of ocean structures (such as ridges, fracture zones, and trenches). Paleomagnetic anomalies in oceanic and continental crust are not assessed.
Construct an explanation based on evidence for how geoscience processes have changed Earth's surface at varying time and spatial scales. Emphasis is on how processes change Earth's surface at time and spatial scales that can be large (such as slow plate motions or the uplift of large mountain ranges) or small (such as rapid landslides or microscopic geochemical reactions), and how many geoscience processes (such as earthquakes, volcanoes, and meteor impacts) usually behave gradually but are punctuated by catastrophic events. Examples of geoscience processes include surface weathering and deposition by the movements of water, ice, and wind. Emphasis is on geoscience processes that shape local geographic features, where appropriate.