Light and Sound Unit for Kindergarten and First Grade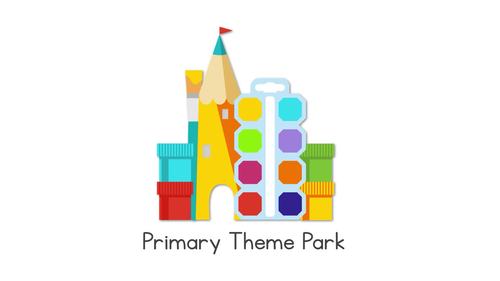 ;
Learning Objective
Students learn why light is important, light sources, that white light is made up of colors, and about transparent, translucent, opaque and reflective objects. Students learn how sounds are made and how we use light and sound to communicate.
Description
Where does light come from? How are sounds made? Find the answers to these questions and more during this NGSS-aligned light and sound unit! The week-long unit includes detailed daily lesson plans with literature suggestions. It incorporates science, reading, writing, math and handwriting. It also includes experiments and links to videos that complement the unit study.

Watch the VIDEO PREVIEW to learn more, or click on the PREVIEW to read each lesson plan, see the Week-at-a-Glance planning sheet, as well as examples of printables and activities. 

Teacher Features You'll Love:
• Detailed daily lesson plans
• Week-at-a-glance planning guide
• Key concepts and objectives
• Extensive literature lists
• Video links and QR codes 
• Activity directions and printable templates

What's Covered in the Unit?

Day 1: Where Does Light Come From?
• Drawing in the dark activity
• All About Light book
• Light sources sort

Day 2: What Happens When Light Shines on Things?
• Experimenting with light
• All About Light book
• Transparent, Translucent, Opaque scavenger hunt

Day 3: How Does Light Make a Rainbow?
• Rainbow on the Wall activity
• Roy G. Biv emergent reader
• All About Light book

Day 4: How are Sounds Made?
• Sound guessing game
• Seeing sound waves activity
• Sounds all around activity 

Day 5: How Do We Use Light and Sound to Communicate
• Clap Once for Yes game
• Communicating with light and sound sort
• Color by sound challenge

Math Connections:
• Ordering numbers least to greatest
• Counting within 100
• Place value: tens and ones
• Addition and subtraction
• Ten frames
• Comparing numbers with >, <, =
• Graphing
• Time to the hour
• Measuring with nonstandard units
• Word problems

Literacy Connections:
• Light and sound word wall
• Beginning letter sounds /l/ and /s/
• Beginning consonant sounds
• Read and draw words that end with -nd
• Read and write words that end with -ight
• Words that rhyme with sound
• Sound out CVC words
• Compound words
• Antonyms
• Onomatopoeia (sound words)
• Nouns
• Pre-primer sight word story
• A Bright Idea writing activity
• Favorite color writing activity
• Character spotlight writing activity (use with any book)
• Rainbow Recipe writing activity
• Too Loud! writing activity
• Quiet Mouse writing activity
• Communicating with Light and Sound writing activity

Questions? Feel free to email me at primarythemepark@gmail.com.

Find more cross-curricular units for K-1 HERE!

Thanks so much for stopping by!
Report this resource to TPT
Standards
to see state-specific standards (only available in the US).
Use tools and materials to design and build a device that uses light or sound to solve the problem of communicating over a distance. Examples of devices could include a light source to send signals, paper cup and string "telephones," and a pattern of drum beats. Assessment does not include technological details for how communication devices work.
Make observations to construct an evidence-based account that objects can be seen only when illuminated. Examples of observations could include those made in a completely dark room, a pinhole box, and a video of a cave explorer with a flashlight. Illumination could be from an external light source or by an object giving off its own light.
Plan and conduct an investigation to determine the effect of placing objects made with different materials in the path of a beam of light. Examples of materials could include those that are transparent (such as clear plastic), translucent (such as wax paper), opaque (such as cardboard), and reflective (such as a mirror). Assessment does not include the speed of light.
Plan and conduct investigations to provide evidence that vibrating materials can make sound and that sound can make materials vibrate. Examples of vibrating materials that make sound could include tuning forks and plucking a stretched string. Examples of how sound can make matter vibrate could include holding a piece of paper near a speaker making sound and holding an object near a vibrating tuning fork.