Livin' La Vida Latina – Fun Facts about Spain Presentation in English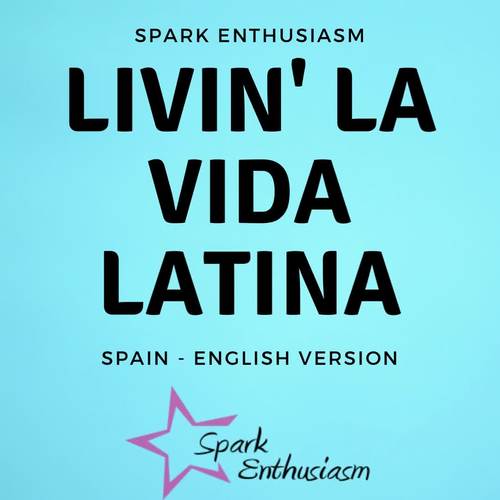 ;
Description
This 45 slide Spain Fun Facts Power Point in English is perfect for incorporating culture into your daily lessons. This best seller Spain presentation can be used as a virtual field trip, as daily warm-up activities or as a complete Spain unit.
All of the Livin' La Vida Fun Facts presentations inspire students to make cultural comparisons and to think about dispelling cultural stereotypes.
Use this presentation all at once to focus on Spain in a few mini lessons or for one complete Spain unit with note-taking sheets and a quiz.
In addition, teachers can use this presentation along with the included video links as daily warm-ups for several weeks. The video links are embedded in the presentation to make it easy for teachers and all of the videos pertain to the information taught on the slides!
This virtual field trip through Spain is perfect for distance learning, remote learning, and in person Spanish classes, History classes, and culture classes.
Includes illustrated power point and note-taking sheets for all 45 slides.
The note-taking sheets can be filled out daily as a warm-up or can be used to take notes during a presentation or as a homework or Chromebook assignment.
Students will look forward to learning about the culture of Spain!
There are also numerous video links on many of the power point slides that enhance and further student learning of the information taught on the slides!
There is a Spain quiz included with this product as well.
Check out all of the Livin' La Vida fun facts presentations at our store!
All of them are available in English only or in Spanish only and the videos coincide with the language too!
There are fun facts Livin' La Vida presentations for Spain, Mexico, El Caribe, Central America, and South America. España, tradiciones, castellano, costumbres, corrida de toros, familia real, Madrid, Barcelona, arte, festivales, días festivos, comidas, estereotipos, deportes, fútbol, traditions, bullfights, holidays, foods,
To see ALL LIVIN LA VIDA PRESENTATIONS, please visit
LIVIN LA VIDA CULTURE PRESENTATIONS
This series of lessons is useful for anyone who is teaching online Spanish, a flipped classroom or those that are affected by the cancellation of school due to unforeseen  circumstances such as the Coronavirus. 
Visit our website to check out a variety of Spain Resources!
For additional high quality Back to School resources, please visit BACK TO SCHOOL
To see ALL of our sparkenthusiasm best seller products, please visit
ALL of our movie packets with tons of resources are here! ALL sparkenthusiasm movie guides
Follow us on Pinterest for excellent ideas and resources!
Visit our Spark Enthusiasm Spanish Store for other high quality ideas and products for your Spanish classes.
Have a great school year!
Visit our Spark Enthusiasm Spanish website!
Report this resource to TPT