Long Ago and Today Comparing the Past and Present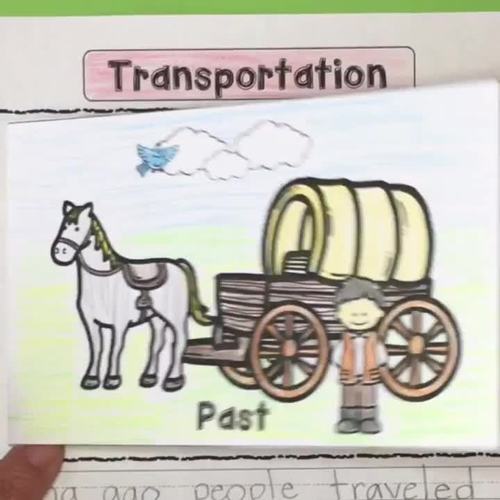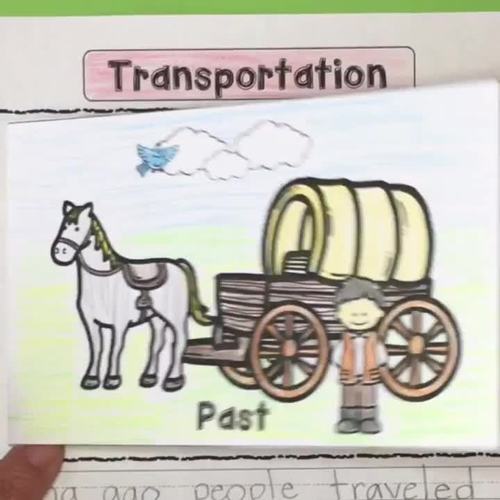 Created By
Christina Winter - Mrs Winter's Bliss
Product Description

Standards
My students and I love learning about life long ago and comparing the past to the present! I love that this Long Ago and Today social studies unit easily integrates with our ELA "ALL ABOUT" informative writing unit.
By the end of the unit, students will understand that…
They know a lot about differing topics and can write focused information to teach others.
They can gather data from various sources like books, websites, videos, and other media sources. They use this knowledge to help them tell more about a topic.
They should organize their writing like published "All About books". Their "All Abouts" will include an introduction, chapters, and a closing. Each chapter will include a heading.
****check the preview file to see everything****
Included in this download:
Suggested daily unit planning guide
Teacher Resource list with online links
Long Ago and Today flip book pages-8 topics Flip book includes: cover, introduction, table of contents (4 versions to best suit your class) full lined sheet to copy on the back of each topic page, 8 topic pages (schools, homes, transportation, chores, jobs, entertainment, communication, clothing) and a closing page.
Photo directions sample of flip page
Past–Present pocket chart sorting cards
Student past present sorting printable What does not belong? printable
EDITABLE Family Homework project (2 versions)
Long Ago-today venn diagram
People Change (student timeline)
If I lived in the past… printable
If you like this resource you may also like my other literacy activities:
Differentiated Sentence Building Center
- - - - - - - - - - - - - - - - - - - - - - - - - - - - - - - - - - - - - - - - - - - - - - - - - - - - - - - - - - - - - - - - - - -
Be the first to know about my new discounts, freebies and product launches:
• Look for the ★ green star ★ next to my store logo and click it to become a follower. You will now receive email updates about this store. ☺
~Enjoy! Christina
Write informative/explanatory texts in which they introduce a topic, use facts and definitions to develop points, and provide a concluding statement or section.
Write informative/explanatory texts in which they name a topic, supply some facts about the topic, and provide some sense of closure.
Use a combination of drawing, dictating, and writing to compose informative/explanatory texts in which they name what they are writing about and supply some information about the topic.
Teaching Duration
3 Weeks
Report this Resource to TpT