Lu Jason Reynolds Novel Study/Trauma Lesson/White Project Bundle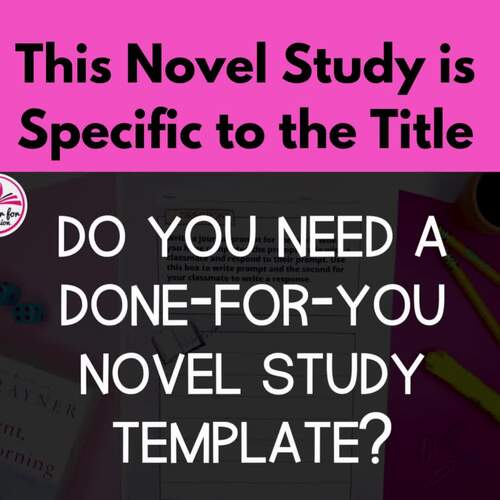 ;
Includes Google Apps™
This bundle contains one or more resources with Google apps (e.g. docs, slides, etc.).
Products in this Bundle (3)
Description
1. Lu novel study includes test, questions, activities, essay, worksheets, journal responses, etc. This is an English Language Arts lesson for grades 8, 9, 10, or 11. Your students will enjoy the rigor and creativity of this lesson built on best teaching practices.
Featured:
Digital table of contents
Vocabulary worksheet
Reading comprehension worksheet
Chapter questions with key
Purpose of reading questions
Close reading questions
6-panel storyboard
One-pager theme project
Essay: prompt, outline, rubric, self-edit, videos
Roll the Dice activity worksheet
Plot structure diagram worksheet
Compare/contrast character sheet
Claim/evidence worksheet
Costa's question cues worksheet
Philosophical chairs-all items necessary including rubric, checklist etc.
Keys/teacher notes
Journal responses
Activity ideas
2. Students will learn about the different types of traumas that include intergenerational trauma, raced-based trauma, post traumatic slave trauma, implicit bias, and different types of stressors relating to trauma.
Featured:
Graphic organizers
Terminology
Slides with directions for each round
Summary page
3. The Whiteness Project is a project in which students who are part of an ethnicity who look white claim that they do not share that they are another ethnicity, and they explain why. It is a grim look into how society treats people of different ethnicities and backgrounds.
Featured:
Instruction Page
Link to "Whiteness Project" by Harvard University
Summary page
4. Teaching Tolerance anti-bias framework supports to ensure your students will learn that they are more biased than they think. They take a bias test created by Harvard, watch an unforgettable poetry slam by a student about racism, learn about the "Whiteness Project" grapple with the Trolley Problem, watch a film called "Glory", and discuss "code switching".
Students will use critical thinking, reading, writing, listening, and speaking skills while enjoying the rigor and creativity of this lesson built on best teaching practices.
To revisit my shop, click HERE
****************************************************************************************
For my most popular resources, check out the following list:
Ghost Boys HERE
Wicked HERE
Hey Kiddo HERE
The Hate U Give HERE
Patina HERE
Refugee HERE
The Crossover HERE
Monster HERE
Fish in a Tree HERE
Booked HERE
The 57 Bus HERE
The Complete Persepolis HERE
New Kid HERE
The Great Gatsby HERE
Rebound HERE
Anya's Ghost HERE
Poetry Unit HERE
Kwame Alexander Bundle HERE
Hamilton Bundle HERE
Edgar Allen Poe Short Story Bundle HERE
A Wrinkle in Time HERE
The Elevator HERE
Non-fiction Titanic HERE
To visit my Teacher for Inclusion blog, please click HERE
Answer Key
Included with rubric
Teaching Duration
1 month
Report this resource to TPT