Main Idea Reading Escape Room & Webscape™ - 4th & 5th Grade - Print & Digital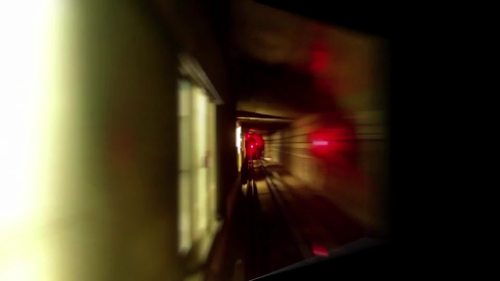 ;
PDF

Google Apps™
Includes Google Apps™
The Teacher-Author indicated this resource includes assets from Google Workspace (e.g. docs, slides, etc.).
What educators are saying
My students loved this activity and were very engaged as we reviewed main idea. It was a fun, creative activity that brought them all together as they ventured through the escape room. Thank you!
My 4th graders loved this! I used it as an end of the year activity to keep them engaged. This was perfect and easy to use!
Also included in
⭐ Are your students sick of boring resources? This printable & digital reading escape room bundle is a fun way to help your students practice standard based reading comprehension skills all year long. The no-prep reading escape rooms in this bundle cover every 4th & 5th grade reading skill.

Price $79.50

Original Price $118.50

Save $39.00
Description
⭐ This no-prep 4th & 5th grade escape room is perfect for practicing main idea skills in a meaningful and engaging way. Students navigate their way through wizard school by completing four unique challenges. In each challenge, students get clues by reading texts and answering multiple-choice questions. The texts and questions were specifically developed to help students practice finding the main idea and supporting details in a text. Students use Merlin's Secret Decoder to help them unlock the secret code and complete each challenge. As they complete each challenge, students earn items used to defeat the evil sorcerer Alwina and graduate from wizard school.
⭐This main idea focused escape room comes in digital and print formats.
Webscape™ Format - This web-based format provides the most interactive and immersive experience possible. It is self-directed, self-correcting, and contains audio. You can check out my video overview here. You won't believe how engaging this format is until you try it!
Google Format - Students complete the exercises in Google Slides. Merlin's Secret Decoder is a Google Sheet that self-corrects and tells each student when they can continue to the next challenge.
Printable Format - Students can use any device to scan QR codes to watch the videos. If no device is available, students can skip the videos and still enjoy the exercise. Students use a printable Merlin's Secret Decoder and answer sheet to decipher the clues and track their answers.
⭐ Integrated videos, magical items, and a wizarding storyline come together to engage students while developing and enforcing main idea skills.
The Webscape and Google Slides versions are self-grading; however, please note that these versions are created to require critical thinking. Students are NOT told which answers are incorrect to prevent guessing and encourage students to think critically about the clues and their responses.
*Please note: The Google Slides format includes embedded videos that are hosted via YouTube. The printable version includes QR codes for these videos. If you plan on using the Google or printable formats, please ensure you and your students have access to YouTube. The Webscape version does not require YouTube.
✏️ Digital & Printable Versions - Webscape, Google, and print versions make this resource perfect for any classroom. The digital version can be used dynamically in the classroom as a presentation while students complete each main idea focused question in groups or individually.
✏️ Immersive Experience: Wizarding school backstory, dynamic challenges, and engaging videos provide positive reinforcement and keep students engaged and focused.
✏️Skill Focused: Each short passage and question set was written to focus specifically on main idea. Students learn and practice both main idea and supporting details skills.
✏️Scaffolded Challenges: Challenges increase in difficulty as students progress through the escape room.
✏️No Prep/ Low Prep: Digital versions require NO PREP. The printable version is low prep. Just print the pages, place them in folders, and go! The printable version has theoption to incorporate technology and videos through QR codes.
Merlin's Magical Wizarding School Escape Room
Invitation letter to Merlin's Magical Wizarding School
Library to Store Special Items
Challenge #1: Find the stated main idea to find the Spell Book.
Challenge #2: Find the supporting details to discover the Magic Wand.
Challenge #3: Find the implicit main idea to mix the Magic Potion.
Challenge #4: Multi-paragraph main idea and details challenge to defeat the sorcerer Alwina.
Certificate of Graduation
Ooops Cards
Merlin's Main Idea Magic Recording Brochure
Answer Key
Digital Version Links
Webscape Link for Interactive Browser Based Experience
Google Slides Link for Digital Escape Room
Google Forms Link for Merlin's Secret Decoding Tool
For copyright information and a summary of how this resource can and cannot be used, please review the Terms of Use Page.
***************************************************************************
Virtual Field Trip - Growing Mega Bundle
***************************************************************************
How to get TPT credit to use on future purchases:
Please go to your My Purchases page (you may need to log in). Beside each purchase, you'll see a Provide Feedback button. Simply click it and you will be taken to a page where you can give a quick rating and leave a short comment for the product. Each time you give feedback, TPT gives you feedback credits that you use to lower the cost of your future purchases. I value your feedback greatly as it helps me determine which products are most valuable for your classroom so I can create more for you. ☺
Be the first to know about my new discounts, freebies, and product launches:
Look for the green star next to my store logo and click it to become a follower. Voila! You will now receive email updates about this store. ☺
Follow me on Facebook for updates on new products and sales
*****************************************************************************
Report this resource to TPT
Standards
to see state-specific standards (only available in the US).
Determine the main idea of a text and explain how it is supported by key details; summarize the text.
Determine two or more main ideas of a text and explain how they are supported by key details; summarize the text.