March Music Madness 2021 SpanishPlans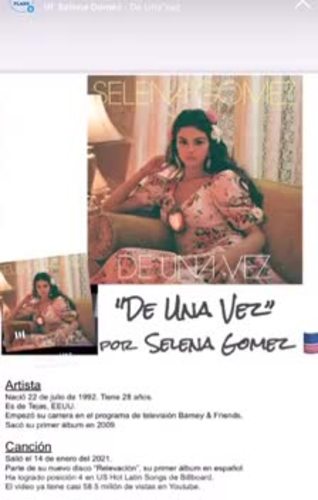 ;
What educators are saying
Hands down the most engaging part of our year. I will always use music in my classes and this resource helps me do it in meaningful ways. Gracias Justin!!!
This is a great lesson plan, very helpful. I just never got to use it in my class. I did learn about Lyrics Training from this though, and that has been so helpful.
Description
This product is our 2021 bracket. You can find our

The much anticipated Mania Musical de marzo 2021 is finally here. Since we started this 8 years ago, more teachers across the country have started participating and it has become one of students' favorite parts of Spanish class. Our March Música Madness bracket is loaded with 16 NEW songs that your students will love! This year's Locura de Marzo plans to be our best yet! #MusicaDeMarzo21
What makes our product the best? This product includes:
✪ A printable bracket of 16 songs that have come out since last March. That means NEW songs from a variety of genres. These songs are actual hits in Latin America and played across radio stations; music that your students might actually hear.
✪ Detailed Instruction
✪ 18 different activities that you can be adapted for any song plus a new "Based on the images" activity featuring the 2021 album covers

✪ 8 Ready-to-use activities for certain songs Print and use these lyric activities as is or edit them to fit your needs.
✪Shared files from google drive
✪ An online voting system where hundreds of classes across the nation will pick the official winners
✪ A google survey where students can submit their predictions to you
✪ YouTube playlists [official video and lyric videos]
✪ Full lyrics for every song
✪ Printable brackets of our tournaments from 2020, 2019, 2018, 2017, 2016, 2015, (2014 same as 2015)
✪ Printable banners of the winning song from previous years
This product comes with EDITABLE files for your convenience as well as PDF versions for no-fuss printing.
If you have used our brackets in the past you are going to love this year's competition. If you haven't done this activity before, you and your students are going to have a blast!
Answer Key
Does not apply
Teaching Duration
3 Weeks
Report this resource to TPT