Math and Literacy Review Activities | Math Centers | Reading Centers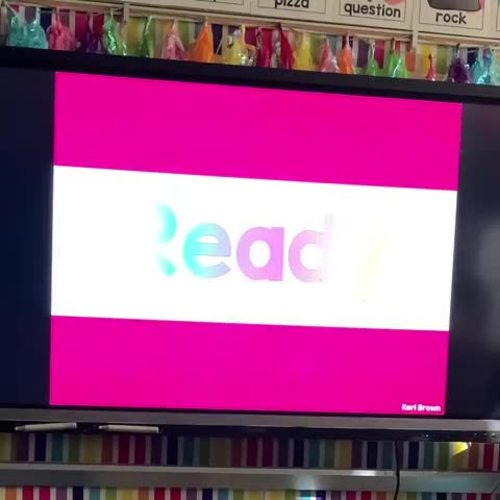 ;
What educators are saying
We used this as a brain break in the classroom and they loved racing against the clock to guess the correct answers! We would often include white boards or sand trays for extra practice!
My students get very excited when we use this resource! They are very engaged throughout the entire lesson. It's a great way to practice skills without any prep.
Products in this Bundle (16)
showing 1-5 of 16 products
Description
Teachers! You need this time-saving NO PREP way to review math and literacy skills with your students. See It, Write It, Check It!™ is an innovative teaching resource that makes it easy to review skills with our interactive digital PowerPoint lessons that your students will love.
You can use See It, Write It, Check It!™ for morning work, whole-group lessons, small-group instruction, or math and literacy centers. Because it's digital, your PREP time is CLICK and PRESENT! There's no need to spend time planning and prepping lessons - See It, Write It, Check It!™ does all the work for you!
Want to see how it works? CLICK the preview video to view a demonstration!
PowerPoint files in 3 versions - automatic transitions, manual, and timed stop (one that stops on the answer in the event you want to discuss student answers and provide talk time)
Teacher instructions to help you set up and use the resource.
Interactive game-like PHONICS ACTIVITIES that transition from an introduction to the question to the answer.
Audio is included with the answers and the Ready, Set, Go!
Open the file version of your choice (automatic transitions, manual or timed stop), project on your board, and click present!
With all versions, each question slide pauses to allow students time to record their answers on a whiteboard, writing app, or plain piece of paper.
If you choose the TIMED STOP version - the wait time is great to allow students to notice and correct an error. It is also a great time to talk about the correct spelling and cheer for errors and correct answers. (cheer for errors to encourage writing)
The presentation will end when finished. You can leave this on your computer for them to work independently or with a partner.
For independent learners, load the presentation in the PPT app on your devices. All you have to do is teach them how to start the slideshow.
Q: Can I use this with Google?
A: This was created to be used in PowerPoint. However, it will work in Google as a Google Slide. The animations and timings will not work.
Q: I do not see the answers. Something is wrong with my download.
A: The answers are hidden. Please read the "READ ME FIRST" file that is included in your download. It shows you how to play the PowerPoint in Slideshow mode. The answers will only be revealed in the Slideshow.
Q: You LOVE IT but you just need to TRY IT?
A: Be sure to add to your WISHLIST then j and grab a FREE DOWNLOAD to try it out! After you try it, check your wishlist to grab this resource.
Customer Tips:
✅ 
Please go to your My Purchases page (you may need to log in). Beside each purchase, you'll see a Provide Feedback button. Simply click it and you will be taken to a page where you can give a quick rating and leave a short comment on the product. Each time you give feedback, TPT gives you feedback credits that you use to lower the cost of your future purchases. I value your feedback greatly as it helps me determine which products are most valuable for your classroom so I can create more for you.
✅ 
Look for the green star next to my store logo and click it to become a follower. That's it! You will now receive email updates about this store.
You may also like…
→
→
→
___________________________________
Copyright © Keri Brown, LLC.
Permission to copy for single classroom use only.
Please purchase additional licenses if you intend to share this product.
Report this resource to TPT