Measurement in Inches Game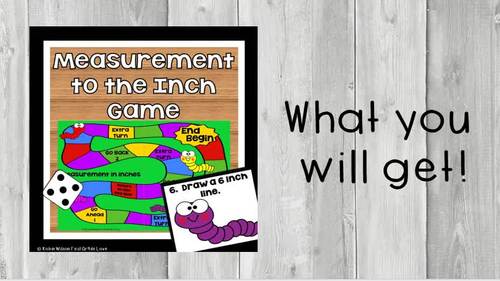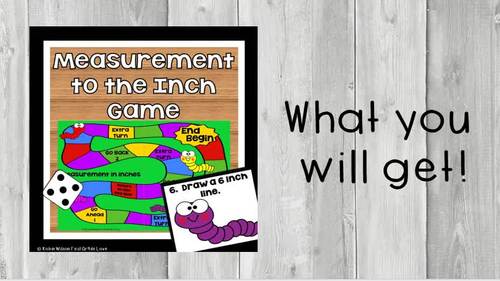 Created By
Robin Wilson First Grade Love
Also included in
Measurement in Inches Bundle includes a product of many hands on activities in measurement in inches and in the second product you will have a game for your centers! Buy the bundle and save 20%!Included in this Bundle:Measurement in Inches and CentimetersMeasurement in Inches GameLeave feedback for

Measurement in Inches and Centimetres BUNDLE includes the following products.Buy the BUNDLE and save 20%!!!!!!1. Measurement in Inches and Centimetres PDF:Measurement in Inches and Centimetres is all you need for one week or more of extra practice measuring in inches and centimetres. These are all a
Product Description

Standards
Teach your students to measure inches with a fun game! Students roll the die, draw a card, answer the measurement in inches question, and reach the finish to win!
You may also be interested in Measurement in Inches and Centimeters
Cover
Terms
Suggestions for Teacher
Measurement Game Directions
Measurement Standards
File folder Gameboard 2 pages
1 page game
(There are NOT 2 games, but two game boards)
Measurement Response Sheets
Measurement Game Cards, 5 pages, 30 cards
Credits
You can leave feedback and receive credit towards future purchases!
to see state-specific standards (only available in the US).
Express the length of an object as a whole number of length units, by laying multiple copies of a shorter object (the length unit) end to end; understand that the length measurement of an object is the number of same-size length units that span it with no gaps or overlaps.
Report this Resource to TpT