Memorial Day Art Project for Social Studies - Create A Caricature!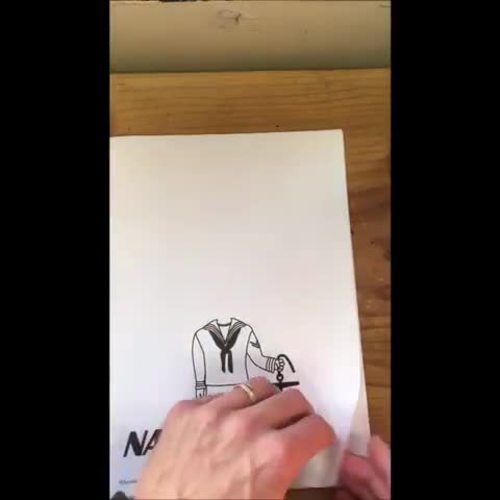 ;
Also included in
Here's a fun way to spend a day with your students - creating caricatures for Veterans Day, a Revolutionary War Unit, or a Civil War Unit! Sometimes these are nice to use as an introduction to a unit, or just for a day when you know you and your students need a day to have fun, but still stay in th

Price $9.60

Original Price $12.00

Save $2.40

Middle School Social Studies Bundle. This bundle is providing you with 15 products that I've used in my classroom and are tried-and-true activities. When I first started teaching middle school I remember feeling so stressed because I didn't have any resources to fall back on. This bundle provides

Price $24.00

Original Price $46.75

Save $22.75

I know what it's like on that night before school starts where you're thinking, "How can I get them excited about coming to Social Studies class?" Here are 10 resources that are going to take the stress off of you the night before the first day back because you'll know that you have plenty to keep

Price $20.50

Original Price $41.00

Save $20.50

If you're looking for ways to keep your students engaged as the year comes to a close I've put together a bundle of resources for you! These are tried and true activities that get even the most reluctant learners to participate. You can have friendly class competitions with the presidential eyes,

Price $33.00

Original Price $57.48

Save $24.48
Description
This caricatures activity is a unique way for your students to celebrate Veterans Day, Memorial Day, or simply as a fun way to honor those in the U.S. military. Your students can create a soldier caricature by tracing over different features already created in this packet so they can decorate the classroom or hallways! Each one of these original features can be combined to make a variety of characters. All branches of the military are included!
INCLUDED IN THIS PRODUCT ARE:
6 different bodies - Army, Navy, Air Force, Marines, Coast Guard, and a Traditional Female Dress Uniform with skirt and heels [I included this as an option even though many female members of the military are now choosing to wear the same outfit as the men have worn to show equality]. There are also 4 face shapes, 12 eyebrows, 12 eyes, 8 different mouths, 12 noses, 6 sets of ears, 1 crew-cut hair, 1 curly black hair, 1 hair parted on the side, 1 female hair pulled back in a bun (2 sizes), 1 helmet (2 different sizes), 1 captain's hat, 1 drill sergeant hat, and 1 sailor hat.
Using tracing paper works best, but you can still see the shapes under regular printer paper and trace over them with enough lighting (sometimes using a window works well too...if their arms don't get too tired). Students simply put their paper over the body they chose and trace the features, same for the face, eyes, ears, noses, mouths, etc.
Check out my Revolutionary War and Civil War Caricatures too!
Create a Revolutionary War Caricature
BUY ALL THREE AND SAVE 25%!
Caricature Bundle - U.S. Military, Revolutionary War, & Civil War
For a GREAT classroom management tool check out one of my BEST-SELLERS!
Student Conferencing "Deli-Style"
Looking for a bell ringer activity to start class each day?
Full Year of Writing Prompts - 180 Bell Ringers
Connect with Surviving Social Studies...
Be sure to follow my TpT store by clicking on the 'Follow Me' next to my logo to receive notifications of new products and upcoming sales.
Follow me on Pinterest
Follow me on Instagram
Follow me on www.survivingsocialstudies.com
Thanks for stopping by!
Surviving Social Studies
Terms of Use:
Copyright ©Surviving Social Studies. All rights reserved by author. This product is to be used by the original downloader only. Copying for more than one teacher, classroom, department, school, or school system is prohibited. This product may not be distributed or displayed digitally for public view. Failure to comply is a copyright infringement and a violation of the Digital Millennium Copyright Act (DMCA). Clipart and elements found in this PDF are copyrighted and cannot be extracted and used outside of this file without permission or license. Intended for classroom and personal use ONLY.
Report this resource to TPT