Mindful Activity Set for small groups, lessons,& staff self care and more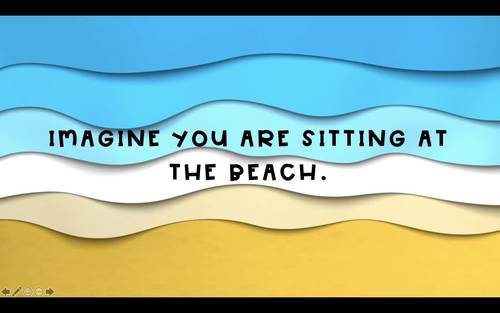 ;
What educators are saying
I have used parts of this resource in my classroom lessons. WIth covid, I cannot do mindfulness groups or drop ins this year but when that is allowed again, I will use all of this resource!
Also included in
A bundle with all of my favorite mindfulness activities!It includes:Mindfulness- 10 lesson curriculum"How Do We Eat Our Food/" Mindfulness lesson"Life Is Ruff" Distance Learning Activities for Self Care/ Mental HealthMindfulness Activity SetMindfulness and Self Care Presentation for StaffMindfulness

Price $45.90

Original Price $51.00

Save $5.10
Description
This product contains a variety of mindfulness activities and ideas for use that will help you infuse mindfulness into your MTSS program. These activities can be used with students, caregivers, and teachers. They can be implemented in your class lessons, small groups, individual work, parent/teacher workshops, mindful morning club,etc. I have also used them for National School Counselor Week and Teacher Appreciation Week.
It contains:
*Mindful Book List
*Posters for use during parent nights and workshops
*Google Slides link to editable signs for appreciation weeks and workshops
* Google Slides links to:
- Editable Mini-Lesson
-Mindful eating activities
- "Life Is Ruff" virtual self-care activity for students
- Spin, Throw and Do mindfulness games
- Boost Your Program w/Mindfulness Presentation to learn more about how to
incorporate mindfulness into your program.
*Editable signs to advertise your Mindful Mornings
* Small group and Mindful Morning permission forms
*Mindful Mornings club member card
* Back to class passes
*Certificate
*Debrief poster
* Feelings scale
*Mindful stretches, mindful stretch cards, and ideas for use.
*Mindful activities (in color and black/white) including:
- mindful eating
- body scan
- emotions identification
- mindful senses
- visualization script
- journaling activities
- mindful walking script
- brain booster games
*Affirmation cards and 10 ideas for use
*Self- Care plan
* Descriptions and ideas on how to use the packet in your MTSS program.
★★★★★★★★★★★★★★★★★★★★★★★★★★★★★★★★★★★★★★★★★★★★★★★
Report this resource to TPT