Mindfulness Booklet Escape to Mindful Island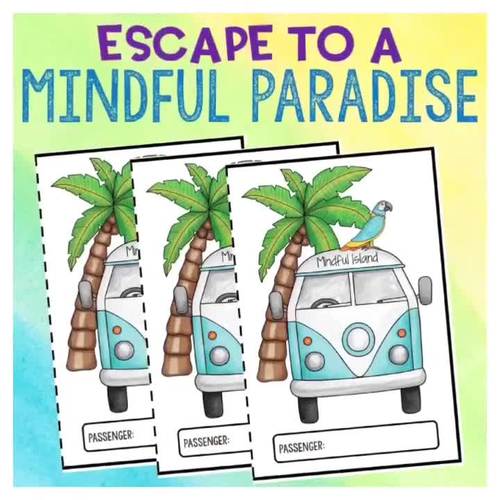 ;
What educators are saying
My students love this! I like to put it out for them work on before we start group as we wait for everyone to show up.
Description
This booklet includes 20 pages of mindful activities. Your students will use self regulation to calm down and get focused for their next assignment. It can be used as a resource in a calm down corner, as homework for students with anxiety, for early finishers or as a whole class assignment.
Easy Instructions included. (print, cut, stack, fold, staple)
Before beginning this journey with your students, discuss the benefits of mindfulness and self regulation.
☀Mindfulness is the ability to live in the moment without judgement. It's the ability to have your mind and body in the same place. (not overthinking, thinking ahead or dwelling on problems) For such a simple concept, it has profound benefits. The American Psychological Association claims that practicing mindfulness increases working memory, concentration, happiness, and overall physical & mental health.
Report this resource to TPT