Modeling the Rock Cycle with Starburst Science Experiment PRINT and DIGITAL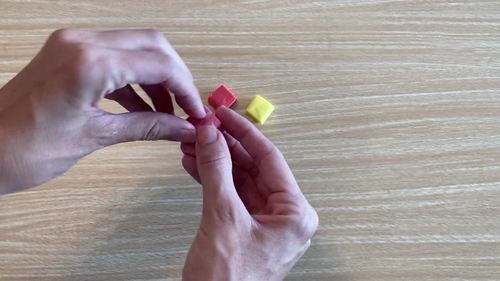 ;
What educators are saying
I teach an after school science cub and my kids LOVED this hands on activity! I had some tell me they even did it again at home!
We had SO much fun with this that my students turned it into a demonstration for younger classes as well.
Also included in
This bundle includes 10 hands-on science labs and activities all related to the Earth: rocks, fossils, minerals, crystals, tectonic plates, etc. This includes: Experiment: Modeling the Rock Cycle with StarburstExperiment: Modeling Tectonic Plates with Graham CrackersSTEM Challenge: Construct an Eart

Price $22.20

Original Price $37.00

Save $14.80
Description
In this hands-on science experiment, students use Starburst candies to model how rocks can change between sedimentary, igneous, and metamorphic in the rock cycle. This resource includes:
Teacher directions, discussion questions, and extension activities
5 pages of background information about the rock cycle
11 pages of directions that walk students through the activity step by step with photos of each step.
A student record sheet
Student response questions
A scoring rubric
A force copy link to a Google Slides digital version (including a digital, drag and drop version of the response page and response questions)
Please follow my store here for more great resources!
You can also find me on Facebook, Instagram, and lafountaineofknowledge.com where you'll discover ideas, inspiration, and plenty of freebies! Or join my email list to get a monthly newsletter with exclusive FREE resources you can't get anywhere else!
Want free money to spend on Teachers Pay Teachers? Rate this product to earn some TpT credit! Leaving feedback helps us both out and takes less than a minute! Your support makes it possible for me to continue making and sharing great resources! Thank you!
Credits: All photos used with permission and sourced via . Background by , photo on page 3 by , photo on page 4 by , photo on page 5 by , photo on page 6 by . All other photos were taken by Shea LaFountaine of LaFountaine of Knowledge. Clip art on page 19 by , , , and . Fonts used include: Amatic SC by Vernon Adams and Coming Soon by Open Window. Fonts used with permission under open source licenses.  
Report this resource to TPT
Standards
to see state-specific standards (only available in the US).
Construct a scientific explanation based on evidence from rock strata for how the geologic time scale is used to organize Earth's 4.6-billion-year-old history. Emphasis is on how analyses of rock formations and the fossils they contain are used to establish relative ages of major events in Earth's history. Examples of Earth's major events could range from being very recent (such as the last Ice Age or the earliest fossils of homo sapiens) to very old (such as the formation of Earth or the earliest evidence of life). Examples can include the formation of mountain chains and ocean basins, the evolution or extinction of particular living organisms, or significant volcanic eruptions. Assessment does not include recalling the names of specific periods or epochs and events within them.
Analyze and interpret data on the distribution of fossils and rocks, continental shapes, and seafloor structures to provide evidence of the past plate motions. Examples of data include similarities of rock and fossil types on different continents, the shapes of the continents (including continental shelves), and the locations of ocean structures (such as ridges, fracture zones, and trenches). Paleomagnetic anomalies in oceanic and continental crust are not assessed.
Develop a model to describe the cycling of Earth's materials and the flow of energy that drives this process. Emphasis is on the processes of melting, crystallization, weathering, deformation, and sedimentation, which act together to form minerals and rocks through the cycling of Earth's materials. Assessment does not include the identification and naming of minerals.
Analyze and interpret data from maps to describe patterns of Earth's features. Maps can include topographic maps of Earth's land and ocean floor, as well as maps of the locations of mountains, continental boundaries, volcanoes, and earthquakes.
Make observations and/or measurements to provide evidence of the effects of weathering or the rate of erosion by water, ice, wind, or vegetation. Examples of variables to test could include angle of slope in the downhill movement of water, amount of vegetation, speed of wind, relative rate of deposition, cycles of freezing and thawing of water, cycles of heating and cooling, and volume of water flow. Assessment is limited to a single form of weathering or erosion.