Music Reading Camp Song with Differentiated Orff Accompaniments - Baby Shark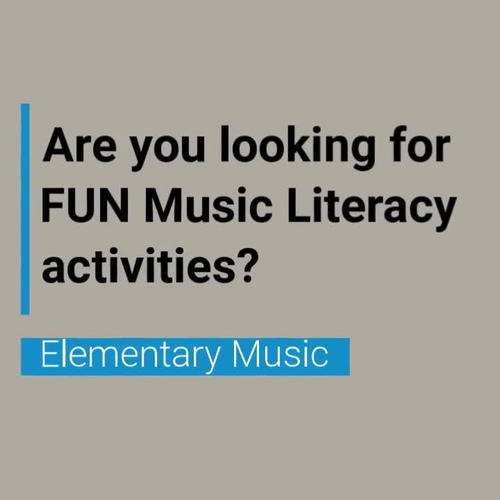 ;
Zip

Google Apps™
Includes Google Apps™
The Teacher-Author indicated this resource includes assets from Google Workspace (e.g. docs, slides, etc.).
Also included in
Do you need a fun set of Camp Songs with music literacy activities for your K-5 music classes? Your students will love the DIFFERENTIATED Orff arrangements and the VARIETY included in this bundle. Performance activities will have students actively engaged singing, playing, reading pitch, rhythm, tre

Price $13.50

Original Price $17.00

Save $3.50
Description
Do you need a Silly Camp Song with music reading activities for your K-5 music classes? Your students will love Baby Shark and the DIFFERENTIATED Orff arrangement. Performance activities will have students actively engaged singing, playing, moving, reading rhythm, solfege, and treble clef note names.
Save over 20% when you invest in this fun TIME-SAVING BUNDLE.
Click each song to listen to the Orff arrangements in each video preview.
Projectable lesson - PowerPoint version
Simple directions for uploading as Google Slides version
Two rhythmic ostinato patterns
Two melodic ostinato patterns
Ukulele and/or guitar chords
Orff accompaniments of varying difficulty are provided.
Melodic ostinato patterns are notated with and without note name prompts.*
*Slides may be printed for individual students needing additional support.
Student Learning Outcomes
Simple observational assessment options with rubric
Learning Targets written as clear concise student-centered "I can" statements
Large easy-to-read music notation
Simple piano accompaniment
Ukulele/guitar chords
Percussion ensemble score
Built-in review
Guided instruction teaching Soˌ Laˌ Tiˌ Do on the staff while integrating solfege signs
Built-in student response throughout activities
Learn about sharks
Movement activity
"Steps for Reading Music" slide that may be printed as a classroom poster
An editable slide with border for customization of lesson if desired
**The song and accompaniments are notated in the key of G to be recorder friendly. Chords are included to make it easy to add ukulele and/or guitar.
Lessons in this Music Literacy Series do not dictate the use of one specific rhythm syllable system. You may use any rhythm reading system - Kodály, French Time, Gordon, Takadimi, or Numerical.
⭐⭐⭐⭐⭐ Kelsie L. - I am loving this resource. I can do as much or as little as needed for different classes and age groups. My students are engaged and having a ball as we jump into the camping theme for music this year!
⭐⭐⭐⭐⭐ Kristin T. - Started using the Baby Shark lesson this week with my primary students and they LOVED it. I love how the science and reading are built in, and everything is so sequential. Very engaging.
⭐⭐⭐⭐⭐ Kate S. - This bundle has SO much to offer and you can build several lessons out of each song!
⭐⭐⭐⭐⭐ Music with Mr. C - Used this resource at the end of the school year and with a summer school program and all of my students really enjoyed singing and playing these camp fire songs!
⭐⭐⭐⭐⭐ Amy B. - My students have had a blast with this bundle! What kids don't like campfire songs!!?! So much fun and now they get to add Orff patterns with it. It's set up where you can use as much Orff as a little as you need based on your kids abilities and your instrument set up. LOVE!
____________________________________
____________________________________
Thank you for visiting our store. Be sure to let me know if have any questions.
Don't forget to leave feedback. You earn TpT credit every time you leave feedback. That pays too!
Auf Wiedersehen!
TerriLloyd@FrauMusik.com
Report this resource to TPT