Musical Instruments and Hymns Colored Bookmarks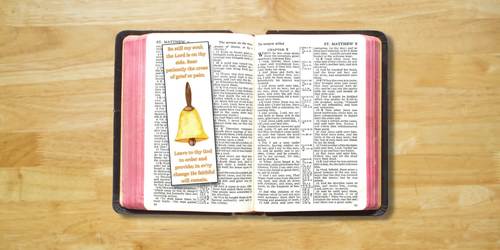 ;
Also included in
The Bookmarks Bundle has multiple variety of bookmarks, all with KJV Bible verses or hymn or Christmas carol lyrics. Some of them are black and white, so they can be colored. Others are in color, and only need to be cut out and laminated if desired. There are 177 bookmarks total. Each set

Price $14.00

Original Price $18.00

Save $4.00
Description
The printable bookmarks with musical instruments, hymn lyrics, and KJV Bible verses are good for students of all ages. There are 27 bookmarks and a sheet of sticker labels. The bookmarks can be used or given as gifts.
There are all the normal instruments as well as some more uncommon ones. What instruments are there? Piano, Violin, Viola, Cello, Bass, Harp, Harpsichord, Flute, Tuba, Trumpet, Saxophone, Trombone, French Horn, Bassoon, Drum, Xylophone, Guitar, Mandolin, Banjo, Bell, Maracas, Bagpipes, Panpipes, Accordion, and Harmonica
In need of a quick and easy activity for your students? Just buy, download, and print! Scissors are all you need unless your students want them laminated for durability! Buy once and use again and again.
What's included:
27 bookmarks
1 sheet of stickers

Note: These are not the Music bookmarks to color. These bookmarks are already in color. Interested in the Music bookmarks to color?
Musical Instrument Bookmarks to Color
Interested in other bookmarks and activities?
Bible Verses, Birds, & Flowers Bookmarks
In Grandma's Attic Activity Guide & Crafts

Are you interested in a fun and free zoo adventure for your students? Download the Zoo Adventure Activity Guide with lots of fun activities and a story.
Follow me On:
Teachers Pay Teachers:
Blog:
Pinterest:
Report this resource to TPT