"My Father's World" Christian Hymn CD Album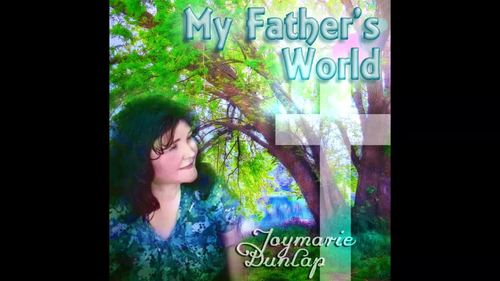 ;
Description
My Father's World
~ Vocals by Joymarie Dunlap
~ Arranged by Joshua Dunlap

So many churches today neglect the old hymns, but they are so full of important spiritual concepts and teaching about the Christian life! In these music recordings, we present hymns with original and exciting instrumental arrangements. We hope to encourage a new generation of believers to take up their timeless message, one of tender obedience to Christ, delight in His creation, reverence for His Word, and devotion of our all to the Master.

Joymarie's rich, sweet, clear voice is as fresh and beautiful today as it was on tour when she was 16 years old. Her beautiful vocals on these 5 hymns lend a freshness and charm that reflect her love for the old hymns as she cherished them growing up on a mission base in the South Pacific.

Joshua's exciting and inspiring arrangements invigorate her lovely renditions of these familiar hymns. He has provided vivid, bright arrangements that carry the hymns along, making this a fitting album for young and old alike.

You can hear a preview of the songs by clicking on the video preview.
Report this resource to TPT