My Neighbor's Keeper: Being an Advocate for Justice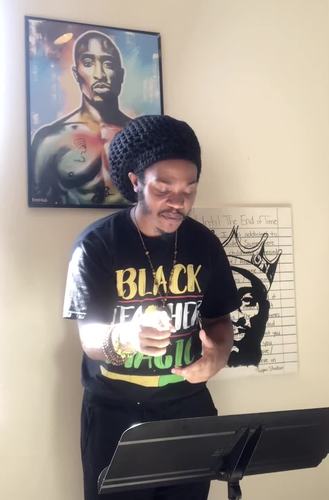 ;
Part of the Teach for Justice
This resource is part of a collection of educator-created, expert-vetted resources to help you create learning environments to support every student, challenge biases, and encourage discussions around race and social injustice. 
Explore the collection.
Description
Overview: This curriculum is a 5-day/5-lesson lesson set that aims to help students understand their roles and contributions as connected members of their communities via exploring concepts of empathy, respect, peacefully recognizing differing perspectives, and practicing being an advocate for justice". This course also aims to instill within students vocabulary that will aid in articulating how to be open and empathetic to others. Students' growth as "advocates for justice" is the intended goal of this curriculum.
DAY 1 available FOR FREE as well in Product Listing.
Report this resource to TPT
Standards
to see state-specific standards (only available in the US).
Quote accurately from a text when explaining what the text says explicitly and when drawing inferences from the text.
Determine a theme of a story, drama, or poem from details in the text, including how characters in a story or drama respond to challenges or how the speaker in a poem reflects upon a topic; summarize the text.
Determine the meaning of words and phrases as they are used in a text, including figurative language such as metaphors and similes.
Write opinion pieces on topics or texts, supporting a point of view with reasons and information.
Introduce a topic or text clearly, state an opinion, and create an organizational structure in which ideas are logically grouped to support the writer's purpose.