New Art Teacher Focused Course: Get Focused for the Year and Plan for Success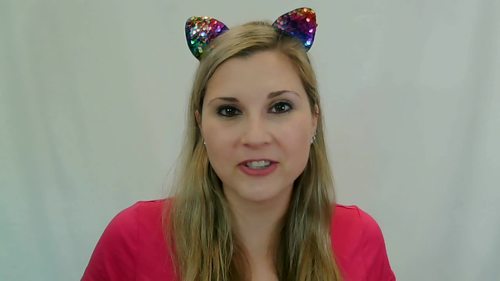 ;
Description
This New Art Teacher Course teaches new art teachers strategies to help them GET FOCUSED and PLAN FOR SUCCESS in: Planning the Year, Classroom Management, Classroom Rules and Procedures, Classroom Community, Creating a Classroom, Back to School, Assessment, and Participation Techniques. This course will help you enter the year with a plan and will allow you to have a focused vision for your classroom to allow you to efficiently manage it through the year.
✔
✂This course provides theory and content, CHALLENGES throughout the course to help you begin planning and creating lessons for the year, and PRINTABLES for you to use immediately for yourself, for assessment, or in the classroom with your students. There is even a bingo challenge with prizes, posters for your room, and access to an exclusive Facebook Group for course members only.
Plan Quickly ♡ Teach Confidently ♡ and Engage your students
#newartteacher #artteachercourse #backtoschoolart #artteacher #artlessons #artteacher #artteachersoftpt
✎A perfect solution for a busy teacher with a whole year to prep!
NOTE: The pages in this course are NOT editable for copyright reasons. To see a more in depth view of the course, please check out the How To Use the Course Video Tutorial.
With the Purchase of this Course, You will Receive:
What is included in this Course?
✔Lesson 1: Who are You? What is Your Purpose?
To help you define who you are as a teacher and help you focus your intent and purpose and to show you how to make it clear and transparent in your classroom.
✔Lesson 2: Create your Classroom
To help you design and set up your classroom and to transform it into a "themed" art class and to provide you with insight on how to track down resources. Helps you focus on a theme, get color inspiration, and create a vision board!
✔Lesson 3: Plan your Year
To help you plan for success in the year. Gives you insight of what to focus on and how to focus your intentions. Gives guidelines on how to plan a year and provides a year long plan, unit plan, and a lesson plan.
✔Lesson 4: Back to School
To help you with preparing for Back to School by offering ideas of what and how to plan for the first day, first week, and beyond. Teaches ideas of how to prep for the year. Provides an activity to do with your kids during BTS.
✔Lesson 5: Classroom Rules & Procedures.
To help you will understanding what classroom rules and procedures to teach and implement in your classroom. Teaches you how to implement them at both the Middle School/High School Level and at the Elementary level. Helps you focus your attention on what rules and procedures you want to include in your classroom. Teaches you how to implement them in a fun and engaging way.
✔Lesson 6: Assessment
To help you understand the different forms of assessment. Provides you with templates for a Grade Book, Student Observations, Art Rubric, Art Reflection, and Artist Statements.
✔Lesson 7: Classroom Community
To help you understand how to create classroom community and to provide you with ideas how to implement them. Provides you with printable community building activities that you can use in your classroom.
✔Lesson 8: Creating Art Lessons
Teaching you how to design art lessons in your art classroom that targets both student interests and curricular content.
✔Lesson 9: Classroom Management.
Teaching you strategies to use in your classroom to allow you to effectively manage your classroom during the year. Provides ideas of what policies you need to create. Teaches about Growth Mindset in the Art Classroom and Mindfulness in the Art Classroom.
✔Lesson 10: Total Participation Techniques
Teaches you 3 participation techniques that you can use in any lesson to get all students actively thinking and responding.
✔Access to the New Art Teachers Focus Facebook Group to allow you to ask questions at any time and to allow you to collaborate with others taking the course as well as to talk with Ms Artastic.
✔As well...
-New Teacher Focused Bingo- Get a Blackout, get a PRIZE!
-Lots of CHALLENGES along the way to encourage you to begin to plan and create resources to use in the year.
-Printables to post in your room to display your intention, goals, and purpose for teaching
-Printables to show what learning targets you're focusing on
-Printables to help you design your classroom
-Printables in different lessons that you can use NOW in your classroom to help you be prepared for the year
-Printables to use with your students during Back to School!
-"Welcome to Art Class" Poster for your classroom
-3 Artist Quotes Posters to use to Decorate your Classroom
How To Prep:
-Print out the course book and place it into a binder at home, or order at a print shop such as Staples and have it coil-bound
-Print out the posters in color and frame to put up in your classroom as decor
-Join the New Art Teacher Focus Group (course owners only) group for Q+A anytime and to participate in the focus challenge bingo and to get awesome content!
How to Use:
-Start on the first lesson and work through the book!
-Complete the challenges along the way and the course work to help you get focused and prepared for the school year. This will help you focus and get you a head start in a variety of areas
-Complete all 9 lessons/sections of the course
-Use many of the pages in this course as tools to use on the job
-Copy the worksheets and student printables to use in your classroom in the school year
-Print off and use some of the pages in job interviews, observations, and planning.
-After, complete the bingo! Get a PRIZE (resource from my store, pick from 3) when you get a blackout!
What are you waiting for? Don't delay another minute! It's time to get focused, work with a plan, and become the best teacher that you can be! This course will help you enter the year with a plan and will allow you to have a focused vision for your classroom to allow you to efficiently manage it through the year.
Enroll now!
FREQUENTLY ASKED QUESTIONS:
Q: I am currently a student teacher. Can I do this course?
A: Of course! This is a great time to get a head start on planning for success and preparing for your first year of teaching. By the time you're done this course, you will have a lot of resources all ready to use in your classroom.
Q: I'm a first year art teacher. Is this course for me?
A: Absolutely! This will answer most of your burning questions and solve a lot of our problems. This course is created for new art teachers.
Q: What if I'm not a first year teacher but am still a New Teacher. Should I take this course?
A: I would for sure. This is relevant information to anyone who is a new teacher. In teaching, you are considered a new teacher for a while because there is so much to learn. Teaching takes a lot of experience in the classroom.
Q: Do I have to complete the course in a specified amount of time.
A: Nope! It is a PDF so you can print it off and work on it at your own pace. Or keep it digital and print off the interactive pages as you need them. This is flexible and you can do it when you have time. The Facebook Group will be active always so if you only have a few min at bed time, pop on in and say hi and get inspired.
Q: I'm concerned about the cost. Will it really be worth it?
A: I have spent a lot of time creating this course and have added a lot of content to reflect the current ideas and philosophies in teaching such as Growth Mindset and Mindfulness. This is a 21st century art teaching course and I would do everything stated in this course myself. I am giving advice to get you started on the right foot and to help you plan a lot of resources to use in your classroom. As well, I provide a lot of printables to save you time and get you started. Because you are focusing your journey in teaching and knowing WHAT to do, you won't waste time wandering without direction, hoping Pinterest will give you an answer. And you will always have my support in the Facebook Group at any time. I will answer your questions!
Q: What if things change in education and this is no longer relevant?
A: Things change in education. They always do! If things change significantly, I will most likely update this course.
FOLLOW ME:
♡Instagram☛Facebook✂Pinterest✎Twitter
✎Visit My Blog at www.msartastic.com
*****************************************************************************
Images and Lessons are Copyright Products
YOU MAY:
For clip art, you may use them as clip art, website graphics, binder covers, or even bulletin board decorations.
Use this in creative ways! Explore and have as much fun with it as you would like. Print it off, get it coil-bound. You name it.
Buy additional licensing for school use.
YOU MAY NOT:
Share this product with other teachers, administration or districts. Admin can buy additional licensing.
Sell this product or give it out for free or photocopy it for others.
For more ARTASTIC Products and to follow my store,
Visit http://www.teacherspayteachers.com/Store/Ms-Artastic
Sincerely,
Ms. Artastic
Report this resource to TPT