Numbers 1-20 worksheets - Preschool & Kindergarten print and go pages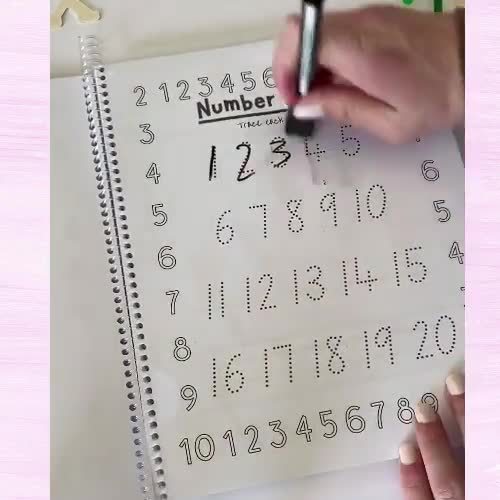 ;
Also included in
Visually engaging back to school/end of year worksheets for pre-k & kindergarten teachers. Use for early childhood distance learning or face to face. Teach numbers, letters, colors and shapes with ease. These no prep worksheets are great for homeschool or classroom morning work for kids ages 3-5

Price $16.00

Original Price $20.00

Save $4.00
Description
A new school year, and the end of the school year, Number recognition 1-20 activities for preschoolers and kindergarteners - a plan, review, and lesson plan for home-schoolers and classroom teachers.
Learn all about numbers 1-20 with this workbook for preschool and kindergarten. This set of worksheets is great for developing pre-math skills as well as problem solving skills. They are great for homeschool, distance learning, traveling, and classroom activities as well. Students will practice reading, recognizing, counting to, and writing numbers 1-20. This is an excellent resource for preparing for prekindergarten and kindergarten assessments.

⭐️This resource is ideal for end-of-year reviews, summer learning packets, or back-to-school preparations.
___________________________________________________________________
In this book you will find:
⭐️21 number basics pages- Identify, trace and count to 20
⭐️20 counting crayon pages- count the crayons, read the number, and then write the number
⭐️20 continue counting pages- look at the numbers on the ruler and identify the missing number
⭐️4 number match pages- read the numbers on the left and then connect them to the numbers on the right
⭐️20 school supply pages- read and identify the number, circle the backpack with the correct amount of items
⭐️2 count and color pages- identify numbers 1-10, count and color the correct amount of gold stars on the behavior chart
⭐️10 I spy number pages- read the number, and the circle the match once you've found it
⭐️97 total worksheets⭐️
Check out the preview for a closer look
❗️This resource is available in the bundle shown above, check it out for instant savings!
___________________________________________________________________
⭐️You may also like:
back to basics-all about COLORS
back to basics-all about SHAPES
back to basics-all about NUMBERS
back to basics-all about LETTERS

⭐️All new resources are 20% off for the first 24 hours! Click here to receive updates⭐️
⭐️Did you know?
When you leave a review on a product you receive TpT credits. These act as cash and can be used towards future purchases!
___________________________________________________________________

⭐️Stay Connected
|Instagram|Pinterest|TikTok|Emails
⭐️Etsy ⬅ this resource can be printed and spiral bound through my Etsy shop, create a custom order through my store front page.
⭐️Blog
⭐️ABC Discovery-an alphabet series for kids
Thank you for the support!
-learnplayrepeat
Report this resource to TPT
Standards
to see state-specific standards (only available in the US).
Count forward beginning from a given number within the known sequence (instead of having to begin at 1).
Write numbers from 0 to 20. Represent a number of objects with a written numeral 0-20 (with 0 representing a count of no objects).
Understand the relationship between numbers and quantities; connect counting to cardinality.
When counting objects, say the number names in the standard order, pairing each object with one and only one number name and each number name with one and only one object.
Understand that the last number name said tells the number of objects counted. The number of objects is the same regardless of their arrangement or the order in which they were counted.