Nutrition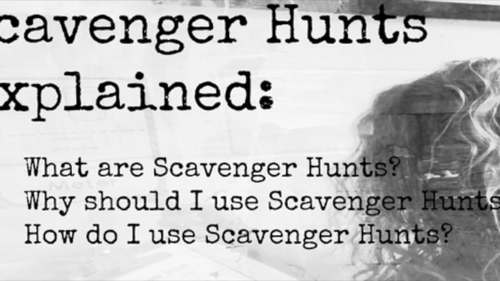 ;
Also included in
I believe that the subjects within the Health Curriculum are the MOST important subjects taught in our schools today. My goal is to the share ways that I have taught Health Topics in a more active and fun way for the students and the teacher.This is a FUN way for students, not only how to learn valu

Price $15.34

Original Price $21.30

Save $5.96

This Health Unit Bundle is the culmination of our powerpoint presentations that cover the topic of Health, our Interactive Notebooks on the same subjects, and our correlating Scavenger Hunt Games, Escape Rooms, and Board Games . We are offering a 30% savings + any current store sale, when purchasing

Price $474.83

Original Price $753.70

Save $278.87
Description
Nutrition
Weight and Body Composition SCAVENGER HUNT!
This is a FUN way for students to learn this vocabulary.
Students may start at any of the prepared scavenger stations. The definition of the word to be found will be found in the middle of the page. The student will write down the definition and find the corresponding word. The student will then search for the answer on another station's sheet. The answer of each station will be recorded in sequence. The student will also record the number or letter found in the corresponding box.
This is very teacher friendly. - The scavenger hunt come with a quick check phrase for easy grading!
The vocabulary posters include:
Starvation
Weight Management
Desirable Weight
Body Composition
Body Frame
Basal Metabolism
Calorie
Essential Body Fat
Adipose Tissue
Caloric Intake
Caloric Expenditure
Under Weight
Malnutrition
Over weight
Obesity
Anorectic Drug
Serotonin
YOU MAY ALSO BE INTERESTED IN:
the STEM Center's HEALTH CLASS Activities! - CLICK HERE
Terms of Use
Connect with the STEM Center©
Be sure to follow my TpT store by clicking on the Green 'Follow Me' Star next to the STEM Center © icon to receive notifications of new products and upcoming sales.
BLOG for more great activities and freebies.
Follow me on Twitter
Great info and freebies on Facebook
Copyright © The STEM Center. All rights reserved by author. This product is to be used by the original downloader only. Copying for more than one teacher, classroom, department, school, or school system is prohibited. This product may not be distributed or displayed digitally for public view. Failure to comply is a copyright infringement and a violation of the Digital Millennium Copyright Act (DMCA). Clipart and elements found in this PDF are copyrighted and cannot be extracted and used outside of this file without permission or license. Intended for classroom and personal use ONLY.
Teaching Duration
45 minutes
Report this resource to TPT