October Lets Get Reading 2nd Grade NO PREP Printable Reading Activities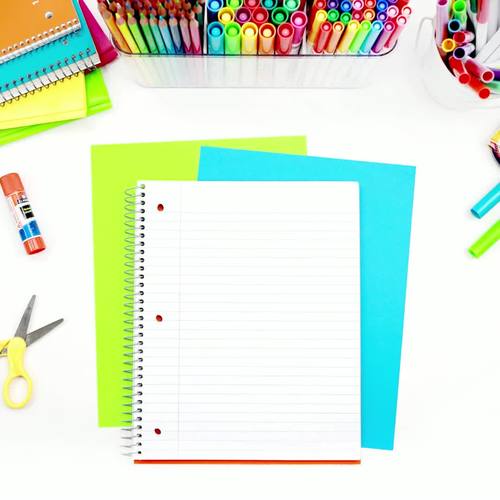 ;
Also included in
Engaging, NO PREP teacher lesson plans for an ENTIRE YEAR of reading! Students will LOVE this engaging printable Let's Get Reading Common Core aligned reading unit. DAILY lesson plans, anchor charts, activities, and assessments are included for phonics, grammar, vocabulary and comprehension. This LI

Price $120.00

Original Price $150.00

Save $30.00
Description
Engaging, NO PREP teacher lesson plans for an ENTIRE MONTH of reading! Students will LOVE this engaging printable Let's Get Reading Common Core aligned reading unit. DAILY lesson plans, anchor charts, activities, and assessments are included for phonics, grammar, vocabulary and comprehension. This LIFESAVING unit is amazing for busy teachers, hybrid teachers, virtual teachers, homeschool parents or homeschool teachers, guest teachers and long-term substitutes.
In October, we will cover:
Comprehension: 2 weeks of answering 5W questions using nonfiction text features, 2 weeks of fiction plot structure and story elements
Grammar: 2 weeks of capitalization and 2 weeks of punctuation
Phonics: 2 weeks of bossy r and 2 weeks of diphthongs (aw/au/al/all and ou/ow/oi/oy)
Recommended Books for October:
A Series of Nonfiction Texts about Pumpkins and Bats ALL FREE on Epic!
Stellaluna
Spookley the Square Pumpkin
Room on the Broom
Creepy Carrots
What's Included With This Resource:
Teacher Resources:
• Year at a Glance
• Month at a Glance
• Daily Time Table
• Week at a Glance (4 weeks)
• Daily Phonics/Grammar Mini Lesson (16 pages)
Anchor Charts:
• 4 Weekly Phonics Skills
• 4 Weekly Grammar Skills
• Comprehension Anchor Charts (eagle eye, PIE, main idea, story elements)
• 3 Vocabulary Word Cards Per Week (12 words total)
• Weekly Targets & Headers for Bulletin Boards
Weekly Materials - EVERY Week Includes:
• Spelling Word Poster
• Spelling Word Lists (to go home)
• 4 Spelling Worksheets
• 4 Spelling Games for Centers or Guided Reading
• 4 Independent Grammar Activities
• Daily Vocabulary Practice (definitions, pictures, sentences and multiple
choice)
• 2 Comprehension Sheets Per Week
• Weekly Phonics Test
• Weekly Skills Test (comprehension, grammar, vocabulary)
• Friday Choice Board
• Answer Keys
ALSO INCLUDED:
• Blank Vocabulary Template
• Blank Comprehension Template (to use with any book)
• Blank Friday Choice Board (customize your own activities)
• Blank Learning Target Posters
Please note, these are BLANK and not EDITABLE documents. Due to the size of this resource, editable PowerPoints are not included.
Teachers love how low prep and comprehensive this resource is. This resource was designed for second grade students, but could be differentiated to work for other grades. It covers everything you need to teach whole group reading to second graders for a month, as well as independent work that could be used for guided reading if needed.
Looking for a digital component? UPGRADE to the DIGITAL October Let's Get Reading Lesson Bundle to have ALL video lessons included, as well as Google Slides for your students.
Please check out the FREE August Week One to see what is included for EVERY week. There will four weeks worth of plans every month. Sign up for my email list to receive the first week of digital plans for FREE.
Check Out Each Month Below:
These units cover every single common core reading standard.
Looking for Common Core Math and Writing Plans?
- - - - - - - - - - - - - - - - - - - - - - - - - - - - - - - - - - - - - - - - - - - - - - - - - - - - - - - - - - - - - - -
Please open the preview file to see exactly what is included and ask all questions before purchasing.
Don't forget to follow me on TpT to get first access to my resources, which are always 20% off for the first 24 hours.
You can also connect with me for first access to my resources, giveaways and FREEBIES via: Email | Website | Instagram | Facebook | Teachers Pay Teachers
Enjoy! Don't forget to leave feedback on all paid purchases for future credit toward free resources.
Teaching Duration
1 month
Report this resource to TPT
Standards
to see state-specific standards (only available in the US).
Recount stories, including fables and folktales from diverse cultures, and determine their central message, lesson, or moral.
Describe the overall structure of a story, including describing how the beginning introduces the story and the ending concludes the action.
Ask and answer such questions as who, what, where, when, why, and how to demonstrate understanding of key details in a text.
Know and use various text features (e.g., captions, bold print, subheadings, glossaries, indexes, electronic menus, icons) to locate key facts or information in a text efficiently.
Know spelling-sound correspondences for additional common vowel teams.