Oil + Water Object Lesson & Printables John 17:14-16 Sunday School (Print & Go!)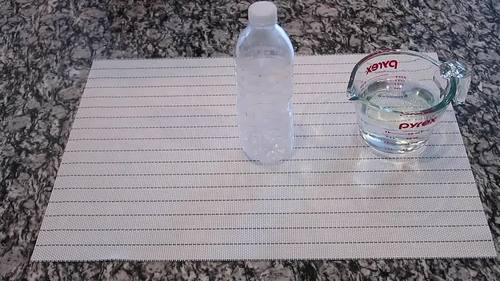 ;
Easel Activity Included
This resource includes a ready-to-use interactive activity students can complete on any device. 
Easel by TPT is free to use!
Learn more
.
Also included in
Object lessons are one of the most fun and most memorable ways to teach students about the Bible. This is a bundle with all of the object lessons from this shop. Each one includes printable activities for the students to do along with an explanation of the lesson. These lessons are designed for K-5

Price $17.00

Original Price $22.00

Save $5.00
Description
Object lessons are a great way to illustrate concepts for kiddos-- and for them to remember them! This is an object lesson or science experiment where students put oil and water into a water bottle and then observe what happens. We use John 17:14-16 to talk about how we can be IN the world, but not OF the world.
This product features 7 printable pages. These walk the students through the science experiment, allow them to write and draw their observations, apply the concept to the Bible, and brainstrom some ways that we can do this. And of course, there is a Bible verse coloring sheet.
This lesson is designed for K-5 grade, but would be ideal for upper elementary.
This lesson is designed to be used in a variety of settings-- including at church (if you're teaching Sunday School or Children's Church), in a Bible class at school, in a homeschool class, or even as a self-guided activity at home. It is simple enough for kids to do on their own (if they can read!)
Includes:
7 Printable activities for student to do a science experiment and relate it to the Bible
You may also like:
Bible Verse Coloring Sheets (FREE!)
Jesus Calms the Storm Printable Activities
Follow me!
Blog: BeccasBibleClass.com
Instagram: BeccasBibleClass
Report this resource to TPT