One Pager | Choice Board | Novel One Pager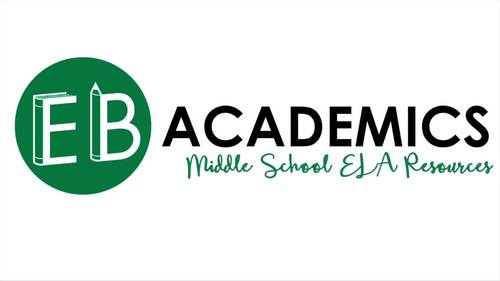 ;
What educators are saying
My students loved creating their own one pagers with our novel studies. They were able to follow the directions easily.
This was exactly what I needed for my end of the Book Club project! My students were HIGHLY entertained and engaged by the project. Thank you!
Also included in
This bundle includes our two One-Pager Choices Boards for Literature and Non-Fiction Texts for DIGITAL and PRINT. Save 20% by purchasing the bundle as opposed to each individual resource! The activities included on both choice boards have students work with a multitude of Common Core ELA Standards f

Price $11.00

Original Price $11.00

If you're looking for digital reading and writing activities that are going to have your students producing high-quality work while also keeping them engaged and excited about learning - THIS BUNDLE IS IT!These completely digital reading and writing activities were adapted specifically to help you a

Price $60.00

Original Price $79.50

Save $19.50
Description
This One Pager Choice Board for DIGITAL and PRINT can be used with any piece of literature and is ideal for student choice! Students select a number of high-level thinking activities to demonstrate their knowledge of the text. In-depth brainstorming pages are included for each activity to ensure that students are creating their best work.
The activities included on the one pager choice board have students focus on setting, character analysis, evidence and justification, artwork, poetic devices, thematic statements, and personal connections to the text. Two simple one pager templates have been provided if differentiation is needed for struggling students, and an editable rubric is included for easy grading.
Students decide what critical information to include in their one pagers and how best to represent it and show off their creativity. This resource works perfectly after an in-class novel, short story, or poem, or as an independent reading project.
When you download this resource, you'll receive immediate access to BOTH the print version as well as the Google Slides DIGITAL™ version. No need to purchase an additional resource in order to receive the digital version as well.
***************************************************************************
INCLUDED IN THIS RESOURCE:
Instructions for Use
One Pager Choice Board

12 activities to choose from
Available in color and black and white for easy printing
4 Brainstorming Pages

Each activity comes with a brainstorming section where students will be provided with more guided instructions.
These brainstorming pages will help students craft quality responses and work!
Editable Rubric

Easily edit the rubric using PowerPoint to make it fit your class needs.
This rubric also includes ideas for students to create a strong one pager product.
2 Simple Templates

While these templates most certainly are not needed, we provided them for you should any of your students need just a bit of extra help.
These are additional resources and do not make up the bulk of this resource - this resource is NOT a one pager template resource, but rather a complete activity/project for students.
DIGITAL Google Slides™ Version

After you purchase this resource, your file will include special directions for accessing the Google Slides™ Version that can easily be used in your Google Classroom™ with your students.
The slides version is 100% EDITABLE - meaning you can adjust any directions and/or text within the slides to best suit your digital classroom needs.
***************************************************************************
Looking for more writing resources for your middle school classroom? Check out these other great resources we have in our store.
★ EVIDENCE GRAPHIC ORGANIZER FOR LITERARY OR INFORMATIONAL TEXT
★ 7 DAY LITERARY ANALYSIS BOOTCAMP
***************************************************************************
★ Also, make sure to follow us to be notified when we upload new resources! We always do a special discount when we release a new resource, so it pays to follow us! ★
***************************************************************************
Music in Video Preview from:
Cheery Monday Kevin MacLeod (incompetech.com)
Licensed under Creative Commons: By Attribution 3.0
http://creativecommons.org/licenses/by/3.0
Teaching Duration
Lifelong tool
Report this resource to TPT
Standards
to see state-specific standards (only available in the US).
Cite textual evidence to support analysis of what the text says explicitly as well as inferences drawn from the text.
Determine a theme or central idea of a text and how it is conveyed through particular details; provide a summary of the text distinct from personal opinions or judgments.
Determine the meaning of words and phrases as they are used in a text, including figurative and connotative meanings; analyze the impact of a specific word choice on meaning and tone.
Cite several pieces of textual evidence to support analysis of what the text says explicitly as well as inferences drawn from the text.
Determine a theme or central idea of a text and analyze its development over the course of the text; provide an objective summary of the text.