One to One Correspondence & Cardinality - Number Sense & Counting Math Centers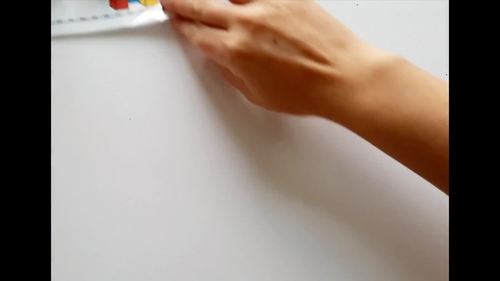 ;
Zip

Google Apps™
Includes Google Apps™
The Teacher-Author indicated this resource includes assets from Google Workspace (e.g. docs, slides, etc.).
What educators are saying
This is exactly what I've been looking for!!!!!! Used it with my lowest students every day and it really showed!
I used this in Interventions for one to one counting for a kindergarten student. She had trouble counting one to one and we used it for practice.
Also included in
Teach Numbers to 10 with this Kindergarten Number Maths activity and worksheet bundle. Kindergarten students develop a solid number sense through ongoing practise and exposure to numbers in many different forms - this bundle will save you time! Containing 7 of my best numbers to 10 products, your cl

Price $15.95

Original Price $29.40

Save $13.45
Description
Reinforce One to One Correspondence (1:1, Cardinality) and Number Sense with this HUGE pack of printable MATH CENTER ACTIVITIES and GOOGLE SLIDES digital resources. Including 18 FUN counting math centers, number sense worksheets and counting activities to engage your kindergarten or first grade students and teach numbers and counting in a variety of ways. 
Including a total of 199 pages, each of these number sense activities are hands-on and require very little prep to put together - simply PRINT, LAMINATE and USE!  Full teacher instructions are also included. Other materials required are counters, blocks, dice, teddies and clothes pegs. Activities are easy to explain to students and are bound to be engaging for learners of all abilities.
⭐️⭐️⭐️⭐️⭐️ "This packet has really helped me increase one of my students accuracy with one-to-one correspondence. It's perfect for really focusing on numbers 1-10. My student also really enjoyed the hands-on activities and was really engaged!"
RECENTLY ADDED - NUMBER SENSE DIGITAL RESOURCES!
Now included in this huge number sense and counting pack is 63 pages of GOOGLE SLIDES resources including flashcards, teacher demonstration slides and student activities. What better way to complement the work you are doing in the classroom than with engaging online activities. Alternatively, email links to students for extra practice at home. All details are included in the file.
Included in this One to One Correspondence pack is:
- Number Flashcards
- Subitizing Cards
- Domino flashcards
- Center Activities including:
matching symbols with magnetic numbers
how many dots?
how many counters?
matching teddies or blocks
collecting sticks
punch the number
number wheels
clip the number
3 Sets of Match the picture to the number activities including corresponding counting objects 1 to 10 worksheets.
roll and Cover
numbers to 10 cut and paste
draw the dots
race to 10
match up cards
number worksheets
playdoh numbers
clip cards with pictures
match the counters
How to best use these counting objects activities:
use as math center activities with small groups
utilize as a whole class activity
* Due to the nature of the activities, they can be used multiple times as students develop and consolidate their understanding of these number sense topics.
COMMON CORE STATE STANDARDS
K.CC.C.7
K.CC.B.4a
K.CC.B.4
AUSTRALIAN CURRICULUM LINK
ACMNA002 - Connect number names, numerals and quantities to 10
ACMNA003 - Subitise small collections of objects
Please click on the preview to see what fabulous one to one correspondence activities are included!
Teaching Numbers to 10? Save a huge 30% and buy the BUNDLE today!
Do you want to learn more about teaching One to One Correspondence in your classroom? 
Click here to read my blogpost.
If this is the perfect fit for your classroom, you will also love:
Brainstorming Numbers 0 to 10 - a whole class warm up activity
Numbers to 10 Foldable Books - easy to use number worksheets
Numbers to 10 Printable Mats - another great center activity
Get free TpT credits for future purchases!
If you like this resource, then I'd love to hear from you! Select "My Purchases", choose ratings and leave feedback and you will receive free credits to be used on your next TpT purchase.
Want 50% off all new releases for the first 24 hours? 
Follow Me so you are the first to know!
Thank you!
Let's Connect
Follow me on Instagram, Facebook and visit my website Mathful Learners for more great tips to use in your classroom.
_____________________________________________
COPYRIGHT ©Alison Hislop of Mathful Learners
Permission for personal use in a single classroom. Please purchase additional licenses for use in multiple classrooms.
Teaching Duration
2 Weeks
Report this resource to TPT
Standards
to see state-specific standards (only available in the US).
Write numbers from 0 to 20. Represent a number of objects with a written numeral 0-20 (with 0 representing a count of no objects).
Understand the relationship between numbers and quantities; connect counting to cardinality.
When counting objects, say the number names in the standard order, pairing each object with one and only one number name and each number name with one and only one object.
Understand that the last number name said tells the number of objects counted. The number of objects is the same regardless of their arrangement or the order in which they were counted.
Compare two numbers between 1 and 10 presented as written numerals.