Open House Activities | Back to School Writing Bulletin Board | Parent Night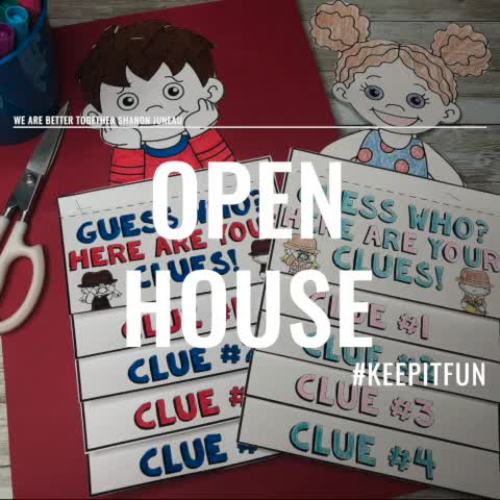 ;
What educators are saying
My students loved this. They were determined to trick their parents with this! They had a lot of fun and were very proud of it afterwards. Thank you for this!
Description
This OPEN HOUSE CRAFTIVITY is a fun way for students to hang their first writing activity on your wall or bulletin board. As parents come into your class for Open House, they can read the flipbooks and guess which one is their kiddo. The students absolutely LOVE knowing that the parents have a hard time guessing which one is their flipbook.
There are 17 different kid toppers for this activity!
I've also added an option for Clue #2 (Here's a picture of my house) - incase you're not using this for a back to school project.
Looking for other writing activities?
WHO LIKES A DEAL?
QUESTIONS OR CONCERNS
Email me at scjuneau@yahoo.com if you have any questions or concerns about this product.
Thank you for visiting my store! Please contact me if you have any questions!
I sure appreciate you!
Shanon Juneau ❤️
Report this resource to TPT