Orton Gillingham Lesson Plan (includes Error Analysis Page)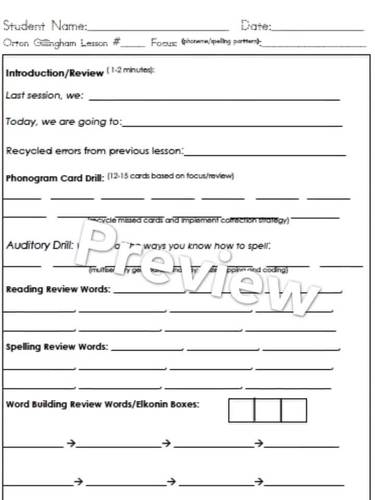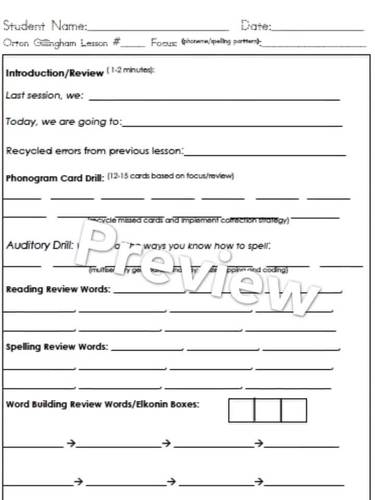 Created By
Carolina Orton-Gillingham
Formats
TpT Digital Activity
PDF
 (
1 MB
|
5 pages
)
TpT Digital Activity
Add notes & annotations through an interactive layer and assign to students via Google Classroom.
Learn more
Also included in
This 650+ page phonics bundle includes all lessons for Levels 1, 2, & 3 of the Orton-Gillingham Sequence. (over $200 value!)Word lists, multisensory activities, sentences, word building, decodable stories, sequence chart, lesson plan template, & more- you'll be ready to teach the entire L

$154.20

$192.75

Save $38.55
Product Description
I created this 5 page lesson plan to accompany Orton Gillingham 1:1 instruction. It could be suitable for small group instruction, as well.
This lesson plan clearly walks through each component of the OG methodology and inclues a few helpful hints.
I've included a complete error analysis page, as well.
Interested in Orton Gillingham? Check out this sequence chart!
Report this Resource to TpT