Orton-Gillingham Reading and Spelling Generalizations | Distance Learning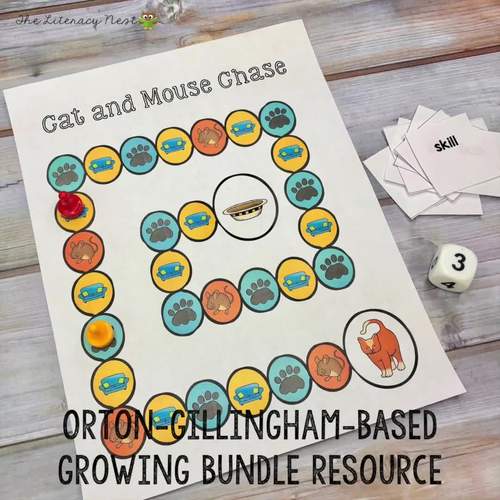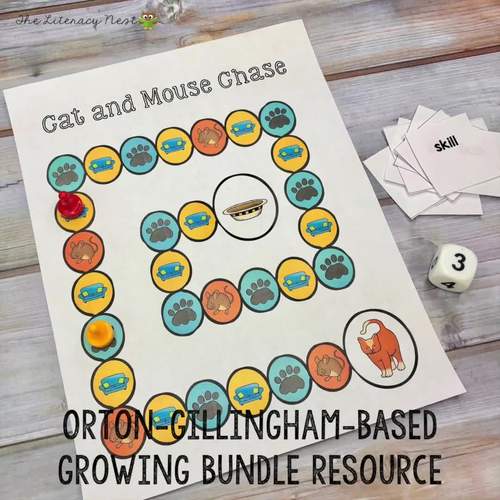 Created By
Emily Gibbons The Literacy Nest
File Type
Zip
(
24 MB
|
11 PDFs included and files for Google Drive
)
Product Description
This Orton-Gillingham-based resource is a BUNDLE for teaching spelling generalizatons. It is a collection of 11 packs.
This Orton-Gillingham no-prep resource is a real time saver! It is compatible with Orton-Gillingham lesson plans and dyslexia intervention and other reading intervention programs. If you are an Orton-Gillingham tutor or teacher, these work well with your lesson plans!
*These are the 11 packs included:
Floss Rule
C or K
K or CK
CH AND TCH
Y as Long I or Long E
AI or AY
OU or OW
OA/OW/OE
OI/OY
AU/AW
GE/DGE
**Latest update 6/2/20 (11:15 PM EST).
PLEASE DOWNLOAD THE PREVIEW FIRST BEFORE PURCHASING.
will include structured, systematic, multisensory practice and:
--decodable text reading passages with comprehension
-word lists
-word cards
-mini-posters
-flow charts
-games
-sorting activities
-sentence correction
--PLUS- a digital version for use with Google Drive. I have added text boxes so students can type their answers. Some games include game pieces you or the student may drag and drop. Other games may have directions that will need to be adapted if you plan to play them online.
Please read!
This bundle is discounted at $37.99 as a completed bundle. If you purchased each pack separately in this bundle, it would cost you $46.75.
Frequently Asked Question
***************************************************************
1. Are these stories going to be added to The Complete O.G. Part 1 or 2 Bundles?
No
2. Is there any content in the bundle reused from other resources in your store?
No. It is all new content.
**************************************************************
Click here for more Orton-Gillingham resources.
Click here for more Phonics Packs.
Click here to purchase The Complete OG Bundle.
The Literacy Nest, LLC creates multisensory activities to use with reading intervention for struggling readers. Many of these dyslexia resources can be used as dyslexia activities, dyslexia strategies, or to support an Orton-Gillingham program or dyslexia intervention program. These Orton-Gillingham activities can be used in 1:1 support, small group or even whole class. Thank for you for checking my store for Orton-Gillingham based resources.
*********************************************************************
My Terms of Use: Purchases and freebies from my store are for a single user only. If you are looking to share, please purchase an additional, discounted license. All resources are for educational use only, and not for commercial use or resale in any form.
Total Pages
11 PDFs included and files for Google Drive
Report this Resource to TpT