PE Games + Skill Stations: 50 fun sport activities for pairs to play - Grade 3-6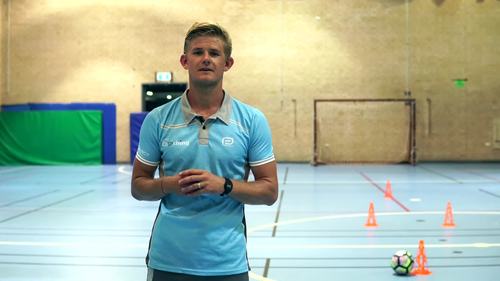 ;
What educators are saying
Thank you for making lesson planning for Phys Ed much easier. I love the variety of activities and skills.
We have enjoyed using this in phys. ed and are able to modify easily to allow for social distancing protocols!
Also included in
In this bundle you'll get 2 of our fantastic sellers which work great together - The 'Pairs Station' pack and the 'Team Games' pack crammed full with loads of fun lesson plans for your grade 3-6's.Save $$$ on this PE & gym teaching bundle now!WHY DO I NEED THIS AWESOME BUNDLE?If you need to ENGA

Price $22.99

Original Price $27.99

Save $5.00

I've put together a bundle of the resources I've made, available here so you can purchase everything in one go with big savings! AND, when I add new resources to this bundle, you have access to them for free, without any additional purchases needed!In this bundle you'll get:(Grades K-3)• Kindy-Grade

Price $250.00

Original Price $278.67

Save $28.67
Description
› 50 PE & gym skill stations - Pairs develop the key sport skills for basketball, soccer, baseball, hockey, American football and more through these fun games and challenging activities
The Co-operate & Compete Pair Stations PE pack has 50 of the best stations for you to set up and run at your school gym or field, developed by experienced elementary PE teachers! It's great to start using at any time of the year, and perfect for grades 3-6.
Set up the stations and pair up the students - In some activities they play against each other, and in others they'll need to work together - Get high scores and set new records! After 4-5 minutes, everyone rotates around to the next sport skill station.
1. 50 PE skill stations
You'll be fully equipped with 50 easy to set up stations, with clear instructions on how to run each activity. There are 10 activities for each skill element, for:
• Striking (hockey, tennis, baseball)
• Moving (running, dodging, jump, balancing)
• Bouncing (basketball, handball)
• Throwing & Catching (baseball, American football...)
• Kicking (soccer)
2. Printable station cards
You're also provided with a file with all the stations individually, and also layed out in a way that you can print out, fold in half, then laminate to last a long time. You can then put the station cards on the wall, or on a cone at the station you setup, so kids know exactly what to do.
PE teaching has never been this easy! These activities are going to help turn your kids into budding sport stars, whilst developing your confidence in teaching amazing PE lessons.
*Note: This Pair Stations pack can also be purchased as part of the Grade 3-6 Sport Bundle
›If you like this pack, you should also check out:
› PE Team Games pack - Complete with 21 thrilling games that your kids will love, developing not only their sporting skills but also their co-operation, teamwork and leadership skills.
› Soccer lessons pack - Full with over 45 of the best soccer warm-up games, skills, drills and activities to turn the simple game into an engaging and exciting sport class.
› Basketball Unit pack - Coach-grade basketball lesson plans, skills, games, stations and more, your kids will love learning the fundamentals of basketball, whilst developing their teamwork, leadership and gross-motor skills.
› Fitness Circuits pack - 36 printable station cards (+ online video instructions) to cover the 6 components of fitness necessary to keep your students healthy and active: Core, flexibility & balance, stamina, leg strength, arm strength, and whole body exercise.
› Volleyball unit - Everything you need to teach all the core volleyball skills from the beginning and turn them into sport stars!
› Individual Equipment Challenges pack: 42 printable task cards for unique & specific activities to work through individually.
› Warming up & Stretching task cards: 41 warming up & stretching exercise cards
Check out the Prime Coaching website for loads of great ideas, drills, games, and instructional content on teaching PE!
• My NEW Youtube channel has weekly videos for simple ideas, drills + skills for you to teach, and for your students to see, click HERE to check it out!
Feel free to contact for any questions and further support at danny@primecoachingsport.com
Teaching Duration
Lifelong tool
Report this resource to TPT