PE activities: Agility, Balance, & Co-ordination - Fundamentals for development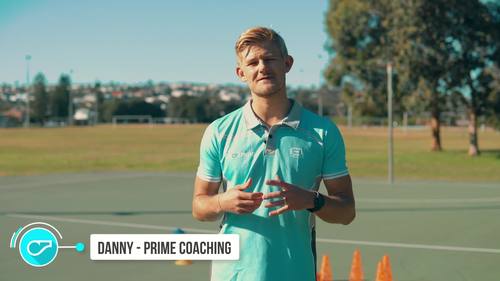 ;
What educators are saying
A great resource with clear lesson plans and simple activities that all students can take part in and succeed.
Also included in
› Over 100 fun, challenging PE activities for elementary grades - Great for developing agility, strength, balance, whole-body control and moreWhy do I need this bundle?It can be overwhelming try to find appropriate PE activities - This bundle is a fantastic collection for you to choose activities fr

Price $25.00

Original Price $29.99

Save $4.99

I've put together a bundle of the resources I've made, available here so you can purchase everything in one go with big savings! AND, when I add new resources to this bundle, you have access to them for free, without any additional purchases needed!In this bundle you'll get:(Grades K-3)• Kindy-Grade

Price $250.00

Original Price $278.67

Save $28.67
Description
Over 60 Physical Education activities to develop agility, balance & co-ordination in your students – perfect for grade K-4 sport lessons
Why do I need this pack?
This agility, balance & co-ordination (ABC) pack is an awesome tool for any teacher needing dynamic, exciting and energizing ideas to boost their PE lessons. Great to start using any time of year, you'll be totally prepared to guide your students through the fundamentals abilities needed for physical development:
1. 60+ dynamic ABC focused activities
Using basic sport equipment (various balls, cones, ropes, benches…), students will be working through the assortment of tasks in different ways:
•Individual – Exploring on your own with your own equipment
•• Pairs – Working in groups of 2 to complete the challenges
••• Whole class – Using the teacher's assistance & working in large teams or groups
Each activity has a primary focus on a particular ability (ABC), and allows for exploration and development in that area. Students will be developing:
› Agility: The ability to move all (or part) of your body quickly and easily. It includes quick changes of direction, jumping, hopping, locomotion and reaction
› Balance: The ability to hold your body upright and steady, either while moving or stationary. Control is also needed when using different sports equipment (with benches, balls, cones…)
› Co-ordination: The ability to use different parts of your body together, with or without equipment. It includes moving in theright position to throw, catch, and track with spatial awareness
2. Lessons plans (+ pre-planned 1-hour sessions)
The tasks can be used anywhere from 15 minute energizing activities, to 1-hour sessions that gives the time to really develop their skills.
You can either pick and choose, adapt and plan your own ABC unit using the activities provided, or follow the ready-made lesson plans (6X 1-hour). That means no planning or prepping – so teaching PE has never been easier!
Because of the nature of the activities, you can mix & match and repeat them over and over throughout the year, giving your students the chance to see clear improvement of their abilities - You'll never run out of session planning ideas.
Check out a bonus sneak peek video for 6 of the activities here.
---
This pack has been put together through years of experience, and has been in high demand for teachers who need help going through the fundamental ABC's - You'll find teaching sport so much more rewarding and enjoyable.
If you like this pack, you should also check out:
•  with over 100 PE group games, skills, drills, challenges, and lesson ideas for your K-2's: Develop the fundamental • Striking • Moving • Bouncing • Throwing & Catching • Kicking • skills - great inside your sports hall or out on the field
•  pack: 25 thrilling, easy to set up challenging team races to run at your school gym or field - Great for practicing specific sport skills
•  pack - 36 printable station cards (+ online video instructions) to cover the 6 components of fitness necessary to keep your students healthy and active: Core, flexibility & balance, stamina, leg strength, arm strength, and whole body exercise.
- 5 integrative PE lessons that include the key math subjects - Complete with worksheets, score sheets, and 'how-to-play' videos.
› Individual Equipment Challenges pack: 42 printable task cards for unique & specific activities to work through individually.
› Warming up & Stretching task cards: 41 warming up & stretching exercise cards
• Check out the for loads of great ideas, drills, games, and instructional content on teaching PE!
• My NEW Youtube channel has weekly videos for simple ideas, drills + skills to show your students, click  to check it out!
Feel free to contact for any questions and further support at danny@primecoachingsport.com
Teaching Duration
Lifelong tool
Report this resource to TPT