Paper Airplane Kid's Valentine | Fold and Go | Tags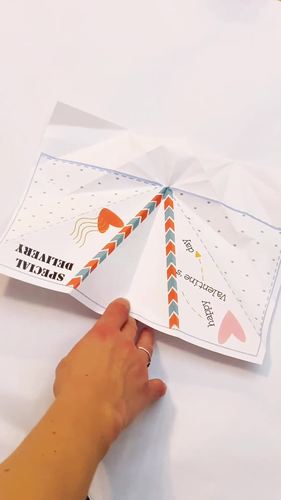 ;
Description
This product is a Valentine's Day card. It comes with a paper airplane and tag. Students can give it rolled up or folded. They have a mailing/ valentine theme. There is a video and diagram to help fold. The design is very easy! For anyone to do it!
Thank you for purchasing this product. I hope you find it useful in your classroom.
If you have any questions, requests, or corrections please email me at alysonschweinfest@hotmail.com. Make sure to follow me on TPT for updates and FREEBIES!
Follow me on INSTAGRAM for more FREEBIES!
LIKE MY STYLE? Check out some other FUN things for your classroom
TERMS of USE:
Every page of this document is copyrighted.
The license is for one download, one teacher only. Please do not share, multiple licenses are available for a discounted rate.
If you share on social media, please tag me! @alysonjordan
Your feedback is valuable to me! Thank you in advance!
Report this resource to TPT