Partner Cards BUNDLE | Peanut Butter Jelly Partners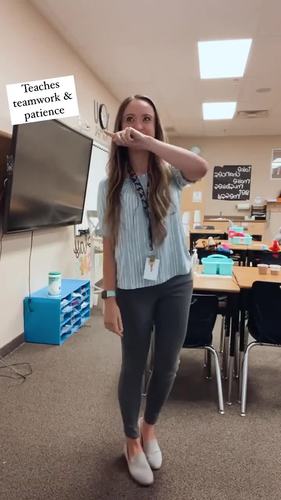 ;
What educators are saying
I have always had the hardest time putting my students in partners and groups. This is amazing. THank you so much. This is such a time saver.
My students loved the various groups and items that were associated with that group. They really loved the food groups. Great resource!
Products in this Bundle (5)
Description
It was breaking my heart to watch my students wandering around the room trying not to cry when I said, "Please find a partner." So I created these cards! Now they are loved by thousands of teachers who have the same goal of including every student in their classroom.
These partnership cards make it quick and easy to set up differentiated small group work, and they're perfect for kids of all abilities. The best part is that they don't have to guess who their partner is, it's right on the card (which means less work for you!) Just print, laminate, and cut out the cards - then let your students find their partners.
This is a great way to promote classroom inclusion and make sure everyone is feeling connected. You can use them to create class games, cooperative learning activities, ready buddies, and more!
OVER 600 5-STAR RATINGS ON TPT AND COUNTING! This product has gone viral on Instagram and TikTok because it is loved by teachers around the globe!
"Easily one of my favorite TPT purchases ever! My students are absolutely obsessed with these and my team loves them too. They make assigning partners super easy and no one is ever upset about partners because they're just too excited to see what they get to be! Absolutely the best way to pick pairs. " -Mrs. Loders Learners
"Such a cute way to get students in pairs! My students will navigate towards their friends if instructed to pair up, and some students often get left out. This activity is a great way to make sure everyone is included!" -Kara P.
"My students loved this resource. Sometimes they kind of get sick of working with their table groups so they enjoyed going around the classroom and trying to find their pair. They also loved that it let them work with other students in the class. Over all it is an amazing resource!" -Abigail M.
"My students love these and ask me to use them all the time! I was shocked that they liked that I picked their partners so much, but it's all thanks to this resource!" -Madeline S.
SETS INCLUDED:
Classroom Partnership Pairing Cards
Back to School Partnership Cards
TERMS OF USE
By purchasing and/or downloading this electronic file, you agree to the terms of use as stated below. Purchase of this resource allows one user to use the product for personal use, across multiple devices owned by the same user. No part of this document may be distributed, posted on the internet, copied, sold, or edited without direct permission from the author. Violations are subject to the penalties of the Digital Millennium Act. To purchase additional sharing licenses, please visit my store. All contents of this document are under copyright protection including all text, graphics, contents, and fonts. All fonts are also protected by copyright from their original author/artist, KA Fonts.
Want to earn CREDITS towards other TPT products? Leave a review!
(Yep- it's that easy!)
After purchasing and using this product you can earn TpT credits by leaving feedback.
- Go to your My Purchases and click on the Provide Feedback link.
Click the green star ★ above to follow my store and receive all the latest product updates and freebies!
If you have any questions, please feel free to message me. I will be happy to help!
Copyright© Aimee Scott
All rights reserved by the author.
Permission to copy for single classroom use only.
Electronic distribution limited to single classroom use only.
Report this resource to TPT