Parts of the face worksheets in Spanish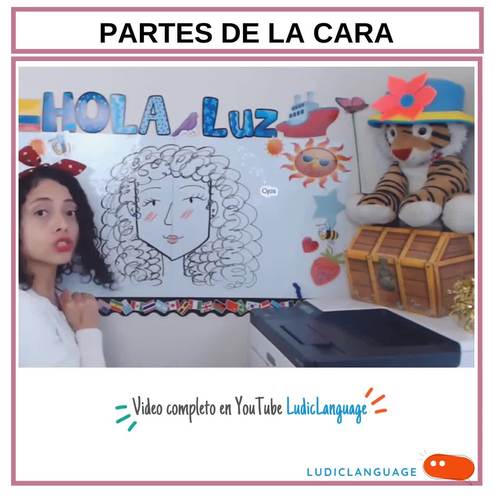 ;
Description
Work on these worksheets to practice the parts of the face with your students. Take a look at the video "Partes de la Cara" and get an idea of one of the activities I use to introduce the vocabulary about the parts of the face in Spanish. This activity is done in a ludic way by drawing myself while I make emphasis on the pronunciation, the words, and the construction of simple sentences. You are welcome to use this video as an example for your Spanish class. These worksheets can be used online or in person.
Features
- 3 worksheets with answers. 
- Ebook with simple sentences describing the eyes.
- Parts of the face craft.
- Instructional video to assist in understanding the activity.
- Please be mindful when buying this resource since there is no refund due to the nature of digital downloads.
Find more activities related to this topic using the following link- https://www.ludiclanguage.com/post/parts-of-the-body-1
Let's connect
Report this resource to TPT