Percents with Double Number Line — Doodle Math: Twist on Color by Number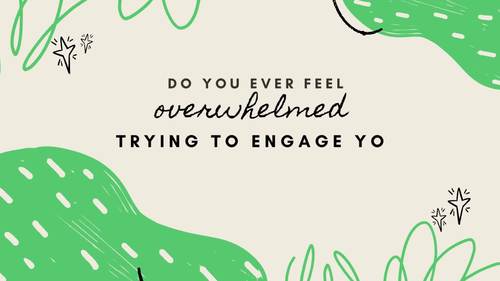 ;
Also included in
You've just found your next sub plan. Or review unit. Or zero prep practice worksheets. For all of your middle school math students. If your students liked color by number or color by code activities, they'll LOVE doodle math!Just need one grade?Doodle Math: Grade 6 BUNDLE Doodle Math: Grade 7 BUNDL

Price $62.99

Original Price $125.67

Save $62.68

You've just found your next sub plan. Or end of unit lesson. Or back to school spiral review. If your students liked color by number or color by code activities, they'll LOVE this! Some the the resources are holiday themed - such as Christmas, Valentine's Day, while others are year round. What's inc

Price $56.21

Original Price $62.46

Save $6.25

You've just found your next sub plan. Or review unit. Or back to school spiral review. If your students liked color by number or color by code activities, they'll LOVE this!What's included?This is a bundle of 23 print-and-go activities for grades 7 (229 pages total!). There's also a BONUS PDF-only e

Price $35.22

Original Price $58.70

Save $23.48

Looking for a way to make your percent unit memorable, hands-on, and engaging for your math 6 or 7 students? Want to save money?Here you go! Each lesson is self-contained, and requires zero prep — just print and go.What's included?This bundle includes 6 activities involving percentages. It includes

Price $10.47

Original Price $13.96

Save $3.49
Description
Make decimals and percents review and practice a blast with this print-and-go Doodle Math activity! Includes 3 levels with 18 questions total to practice essential life skills involving percents including discounts, sale price, and tips. Students solve the problems with double number lines. Each correct answer unlocks doodle patterns to complete an astronaut themed image perfect for any time of year. If your students love color by number or color by code, they'll love Doodle Math!
Includes…
✅ Level 1: Discount word problems with double number line. (1 page, 6 questions)
✅ Level 2: Sale price word problems with double number line. (1 page, 6 questions)
✅ Level 3: Tips word problems with double number line. (1 page, 9 questions)
✅ Image sheet with designated sections for doodling. (1 page)
✅ Answer key. (6 pages) 
Great for…
⭐ Back-to-School, Spiral Review Lessons
⭐ Emergency Sub Plans
⭐ Homeschool Activities
⭐ Homework & Independent Practice
⭐ Learning Centers & After School Math Programs
Reviews for Doodle Math products…
⭐⭐⭐⭐⭐ Karen S. - "Just a good fun activity during the holidays for practicing skills! Great product!"
⭐⭐⭐⭐⭐️ Christine M. - "I put this out as an extra credit assignment for my 8th graders at the end of the square and cube roots unit. The students who chose to do it seemed to enjoy the "doodle" part because it was different than a typical color by number task. Thank you!"
⭐⭐⭐⭐⭐ Carly S. - "My students really loved this and it worked really well in my classroom!"
Want to save 40% or more?
Consider a Doodle Math grade level bundle. It's a whole year of review or sub plans:
✴️
✴️
✴️
✴️
✴️
You might also like…
➡️
➡️
➡️
___________________________________________

❤️ Be the first to hear about freebies and products. .
❤️ Don't forget to leave a review! TPT will give you credit for future purchases.
Report this resource to TPT
Standards
to see state-specific standards (only available in the US).
Find a percent of a quantity as a rate per 100 (e.g., 30% of a quantity means 30/100 times the quantity); solve problems involving finding the whole, given a part and the percent.
Use proportional relationships to solve multistep ratio and percent problems. Examples: simple interest, tax, markups and markdowns, gratuities and commissions, fees, percent increase and decrease, percent error.