Pero, Sino & Sino que - Spanish Power Point, Activities & Assessment - Grammar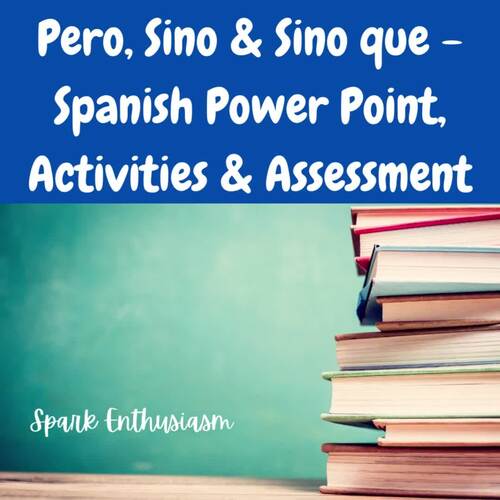 ;
Description
This 22 slide editable PERO, SINO & SINO QUE unit provides excellent grammar explanations and fun application and practice activities for your Spanish classes. There are examples and illustrations for when to use each expression, and there are various activities so the students can practice this topic in context.
These resources offer you no-prep lessons with grammar notes, a self-grading practice, an interactive Power Point, and a student practice sheet or assessment. These are included in PDF, Word document, and as Google Form formats.
Please modify these resources to best meet the needs of your classes and online capabilities! Also, feel free to share these resources in a password protected program with your students. #DistanceLearningTpT
What Teachers Like You Are Saying:
⭐⭐⭐⭐⭐ Always love your resources. This was very well done and a useful resource in my classroom. Thanks!
⭐⭐⭐⭐⭐ Excellent resource!
Visit our website to find other helpful tools to teach culture, movies, AP themes, holidays, and Spanish grammar in your classes!
Let's connect! We would love to hear from you!
Have a great school year!
Report this resource to TPT