Phoneme Friends: Multisensory Approach for Speech Sounds & Literacy-Digital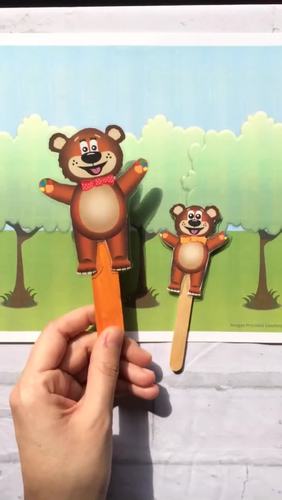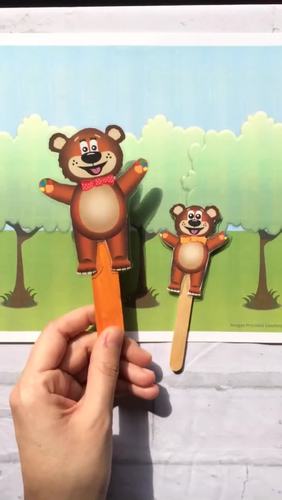 Created By
Creative Speech Products
Product Description

Standards
Children PLAY with sounds in Teddy's latest learning adventure! These innovative, interactive printable Teddies support:
. phoneme identity activities
. individual sounds for repetition
. syllable production (CV, VC, CVC, etc.)
. phonemic awareness: blend, substitute, delete, etc.
. early phonics - phoneme-grapheme activities
. language concepts
. narrative activities
. imaginative, hand-on learning through play
The images are Teddy-ready...just cut them out and make puppets, headbands and games! All Teddy Talker® materials have the unique cueing system for features of sounds so children can learn while they play.
Phoneme Friends images match the Mouth Position Cards with Reinforcement Rhymes and they can be used together (Mouth Position Cards give a close-up view, Phoneme Friends work as manipulatives, props or characters!)
Included are Phoneme Friends ideas for speech-language, literacy, especially phonemic awareness and articulation. There are also Phoneme Friends that are not related to sounds, so the children can also develop language concepts along with narratives with several backgrounds (school, forest, home, theater.)
Let Teddy star in your literacy centers! The chart specifies objectives and activities for learning with your Phoneme Friends materials. These adorable Teddies are easily adaptable to a wide range of activities, ready to playfully support your students' new learning adventure!
Connect speech sounds to print for alphabet knowledge and early phonics. As children have fun while learning, imagination meets intervention! For speech sounds only, cut around Teddy to exclude the letter. To include the alphabetic connection, cut on the perforated line.
This comes as a PDF download and should be printed and viewed (please rotate view) landscape style. You can print back-to-back: "flip on short end" in the dialogue box.
to see state-specific standards (only available in the US).
Isolate and pronounce initial, medial vowel, and final sounds (phonemes) in spoken single-syllable words.
Associate the long and short sounds with common spellings (graphemes) for the five major vowels.
Demonstrate basic knowledge of one-to-one letter-sound correspondences by producing the primary sound or many of the most frequent sounds for each consonant.
Add or substitute individual sounds (phonemes) in simple, one-syllable words to make new words.
Isolate and pronounce the initial, medial vowel, and final sounds (phonemes) in three-phoneme (consonant-vowel-consonant, or CVC) words. (This does not include CVCs ending with /l/, /r/, or /x/.)
Report this Resource to TpT