Positive Affirmations and Student Compliment Cards - Positive Self-Talk Cards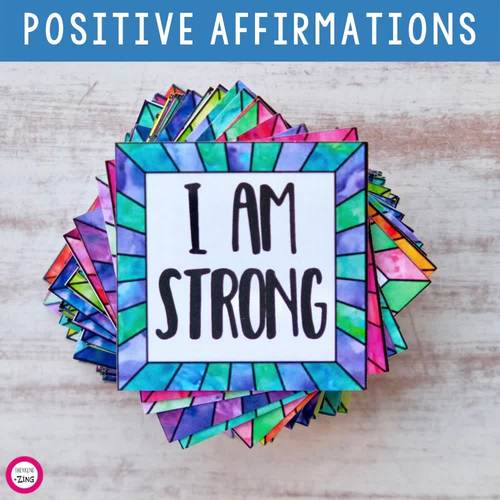 ;
Description
Positive thinking affirmation cards for students promote positive self-talk. These student encouragement notes build students' self-esteem and self-confidence while reminding them to focus on their personal strengths. Positive notes work well with other kindness activities and kindness challenges.
Easy to pass out to students anytime or have them pick one from a jar or basket. You can also share with teachers or even use as lunch box notes.
Includes:
2 versions of the same affirmations: "I am" and "You are". (4 pages of 20 cards each)
12 different labels to be used on jars, boxes, bags or buckets. (one page with 12 different labels to choose from)
Black and white version of the cards
Color in version of the cards
PLEASE NOTE: Size of cards are approximately 2 inches x 2 inches They are SMALL Cards.
You might also be interested in
Positive Affirmations Dot Edition
If you would like to get updates on new products, resources and ideas…
FOLLOW me on Teachers Pay Teachers
Report this resource to TPT