Preschool Math Games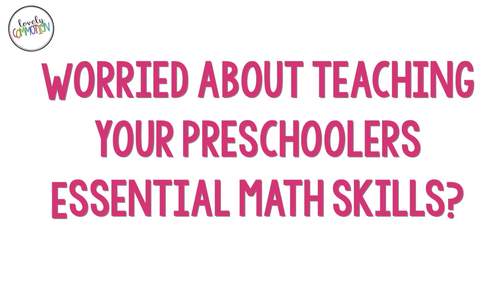 ;
Description
Are you worried about helping your students learn concepts like counting with 1-1 correspondence, numeral recognition and number sense?
Want to make it fun, but still focus on the math skills?
GAMES are your answer!!!
Children love games! Plus, the benefits go beyond learning math skills - students also practice turn taking, working with peers, manual dexterity and eye-hand coordination.
In this Preschool Math Games pack you will get...
-10 different types of Games
1.Path Games
2. Grid Games
3. Number Line Games
4. All Gone Games
5. Race Games
6. Cover Up Games
7. Add One, Take One
8. Collection Games
9. Graph Games
10. Tug-o-War Game
*With some games having multiple game boards to choose from!
There are 114 pages of game boards, dice and spinners.
WANT TO SEE THESE GAMES IN ACTION?
Check out my free webinar re-play explaining these games in depth:
https://lovelycommotion.lpages.co/math-games-webinar/
Report this resource to TPT